Please join me in welcoming author Donn Taylor.
Today we'll focus on his novel Lightning on a Quiet Night. He's graciously giving away a copy to one fortunate commenter.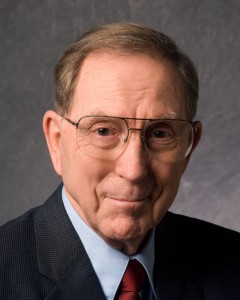 Donn, your hero Jack, who impressed me from the get-go, is a recently returned WWII vet.  How did your war experiences affect you and influence your writing?
I don't remember too much about my return from Korea except the true bliss of being back with Mildred. She says I was on edge for several weeks, but I don't remember that. I hadn't driven a vehicle for over a year, so I had her drive me out onto a country road for my re-initiation. But I was ready for city traffic before the end of the day. I learned quickly that my experiences would not be understood either by civilians or by veterans of other wars, so I mostly just fitted back into their worlds and let it go at that. Mildred had brothers in WW II, so a retuning vet was nothing new to her.
Return from Vietnam was easier because we had an established family. Mildred and the children had stayed in the military community of Columbus, GA, and fortunately received none of the hate phone calls or other peaceful harassments practiced by the peaceniks. We had 30 days to sell a car and a house and ship out to Germany, so we were busy working together.
Aside from having my heroes use routines of night vision without goggles and practicing details like covering phosphorescent watch dials, I think the influence is chiefly in attitudes. "The commander is responsible for everything that happens or fails to happen in his command." That's the rule both Mildred and I adopted for our lives, and it's the way my heroes and heroines live. My second life rule is from aviation: "It's what you don't see that kills you." Thus the quest for pertinent information is constant.
I'm reluctant to lean heavily on any of this because so many vets have seen much more and tougher combat than I have, so my role should be to remain in the shadows and give them the spotlight they deserve.
What motivated you to study Renaissance Literature? And how has that study and your teaching evolve into novel writing? Does anything specific about your teaching career lead you to write about murder and mystery?
My undergraduate major was English, so during my military decades I always planned to get a doctorate in English or history and teach. I entered grad school intending to specialize in modern American novel, but that field had moved into philosophies I could not share—not merely naturalistic, but often into nihilism and absurd-universe theories. To use Mao's description, I was a fish "swimming in a hostile sea." But a course in Edmund Spenser brought me into a philosophically compatible area. I became fascinated by the remarkably coherent Renaissance body of knowledge and the ways poets, dramatists, and painters expressed those ideas in their work. Those relationships eventually became my dissertation. And today's Christian worldview, though different in scientific fact and theory, shares the kind of coherence found in the Renaissance worldview.
That has profoundly influenced my poetry. My poem "Married Love," for instance, is structured in the Renaissance manner, trying to get in all the variations necessary to construct a veritable universe of the subject.
That study has not much affected my suspense novels, but my mysteries (published and pre-published) are affected by it and my college teaching. My mysteries are set on college campuses, and the protagonist (Preston Barclay) is a history professor with a specialty in Renaissance history of ideas. So I manage to work in a few details of his classes. From my teaching years, I also satirize the college environment, with special attention to the shibboleths of political correctness.
Nothing in my studies or teaching points toward mystery or murder. But those things happen in life and thus are good subjects for fiction. The trick is to adjust them logically into the often-quirky campus environment.
Mildred has helped with your research. Is there any resemblance between her and Lisa in Lightning?
            Mildred was always a great help. We talked extensively about my novels, and she came up with some of "my" best lines. ("Two legs, four legs, or boxes. Cargo is cargo.") She and I did background research for Lightning in the city library in Tupelo, MS, in the state archives in Jackson, and in the MS State University library. And much of the farming information she got by phone from her farming relatives in the state. I'd never have gotten that novel written without her.
She was torn between foreign missions and marrying me. In the end, she got both. She says she became a missionary to some group or other wherever we were assigned. She wrote beautiful letters, but never felt moved to publish, made a special study and practice of prayer, and taught much about it to our family.
Lisa, in Lightning, has some of Mildred's characteristics—her soft strength, for example. And the love attitudes of Jack and Lisa are the same as ours. There is a lot of her in the heroine Sol Agueda de Roca in The Lazarus File. The more brittle heroines of Deadly Additive and Rhapsody in Red share only her intellectual integrity and determination to settle for nothing less than the truth.
Do you follow a certain process in choosing titles or do they just "pop"?
Titles are one of my weaknesses. I came up with Deadly Additive (worked out logically from the villain's ingredients for a new chemical weapon) and Lightning on a Quiet Night, which popped into my head way back in undergraduate days. But my writing friend Wanda Dionne named The Lazarus File and named my untitled ms Melodies for Murder, which the publisher changed to Rhapsody in Red. I name my poems according to content.
Donn says, "Lightning is just commercial fiction that partakes of several genres without remaining within the limits of any of them. I'm not a literary novelist. I'm just a commercial fiction writer who tries to inhabit the "genre-plus" region, sometimes successfully and sometimes not."
Thank you for writing, Donn—literary fiction or not! If anyone has read Lightning On A Quiet Night, feel free to ask questions or leave a comment. And if you haven't read Donn's work yet, now is a great time to start. Leave your contact info with your comment to qualify for a free paperback of Lightning. (anywhere in the U.S.)
Links for purchasing Lightning: http://www.amazon.com/s/ref=nb_sb_noss_1?url=search-alias%3Dstripbooks&field-keywords=Donn+Taylor
http://www.lighthousepublishingofthecarolinas.com/product/lightning-on-a-quiet-night/
http://www.barnesandnoble.com/w/lightning-on-a-quiet-night-donn-taylor/1120683140?ean=9781941103319
Thanks so much for stopping by.