The second in my Women of The Heartland series has been released into the cold, cruel world. Actually, those adjectives describe a big swatch of the heroine's  WWII experience. She endures great personal loss, plus Luftwaffe bombing in London, and then …  Well, I should let you discover the rest for yourself.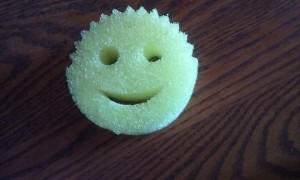 So why is this silly smile  still on my face? I'm smiling because Kate, a born risk-taker, still finds friendship and deepened faith in the very shadow of evil.
Don't we all discover this truth in some of our most difficult experiences? At the time, we think all is lost, that we might not make it, but in retrospect, we see that we've grown like crazy. Wouldn't want to repeat the experience, of course.
This morning, a friend from St. Ansgar texted me a photo of her newly-arrived copy of this book – wow, how fun to see it in someone's hands!
This month I'm busy blogging to celebrate With Each New Dawn's release, so if you'd like to learn more and perhaps win a copy of the novel, hop on over to one of these blogs:
Lighthouse Academy February 26, 2017
Jo Huddleston February 23, 2017
Where Faith And Fiction Collide February 21, 2017
Mary L. Ball February 15
Word Sharpeners February 8, 2017
Linda Brooks Davis February 1, 2017
Suzanne Bratcher February 2, 2017
Thank you all for your encouragement along the way.