Welcome to Diane Tatum, who writes in several genres. She's here with her Christmas novella, Dreaming of a Wedded Christmas, and offering a free copy to a commenter.
Dreaming of a Wedded Christmas is my tenth book but my first free-standing Christmas story. This tale begins in the boardroom of Wycroft Booksellers. Grandpa Jay is cleaning his glasses while the young people around the table argue over the future of the company. I wrote this much at a writer's conference. Then it sat in my journal until I was interested in writing the full story when I received the opportunity from my editor to write a Christmas novella.
This story is part of a set available this Christmas, called MISStletoe Romances. Each story is centered on nearly missing something. My story is a triangle love story. Jaymie is engaged to Dave Garrett. During their search for a house, Jaymie meets Kyle Mason, their real estate agent. Literal sparks fly. The closer they all get to Christmas, the more stress they experience and the more Jaymie feels confused about the wedding.
I write romantic fiction in several genres. My first book is Gold Earrings, an historical novel. I'm writing a Main Street Mysteries series. The next installment of Dorie and Ross's story is called DNA Secrets, and my Colonial Dream series is historical fiction. The fourth book in that series will be A Time to Create. I have two other free-standing novels: Mission Mesquite, and Oxford Fairy Tale, part of a set Romancing the Billionaire.
I began writing in elementary school. My first degree was in Accounting so I could support myself while pursuing my dream of writing. God intervened by bringing my husband into the picture. I finished my degree and we started our family. I started writing youth Bible curriculum for Lifeway and articles for magazines in the early '90s and finished Gold Earrings, my first novel begun in high school. After finishing a master's degree in teaching Language Arts, I taught full time for eleven years. My husband asked me to "come home and write my stories" in 1989, so I did.
I'm living my dream and enjoy my novels. God inspires my stories and gives me the opportunity to publish them. I'm giving away Dreaming of a Wedded Christmas to one reader of this blog. Please leave a review on Amazon for me.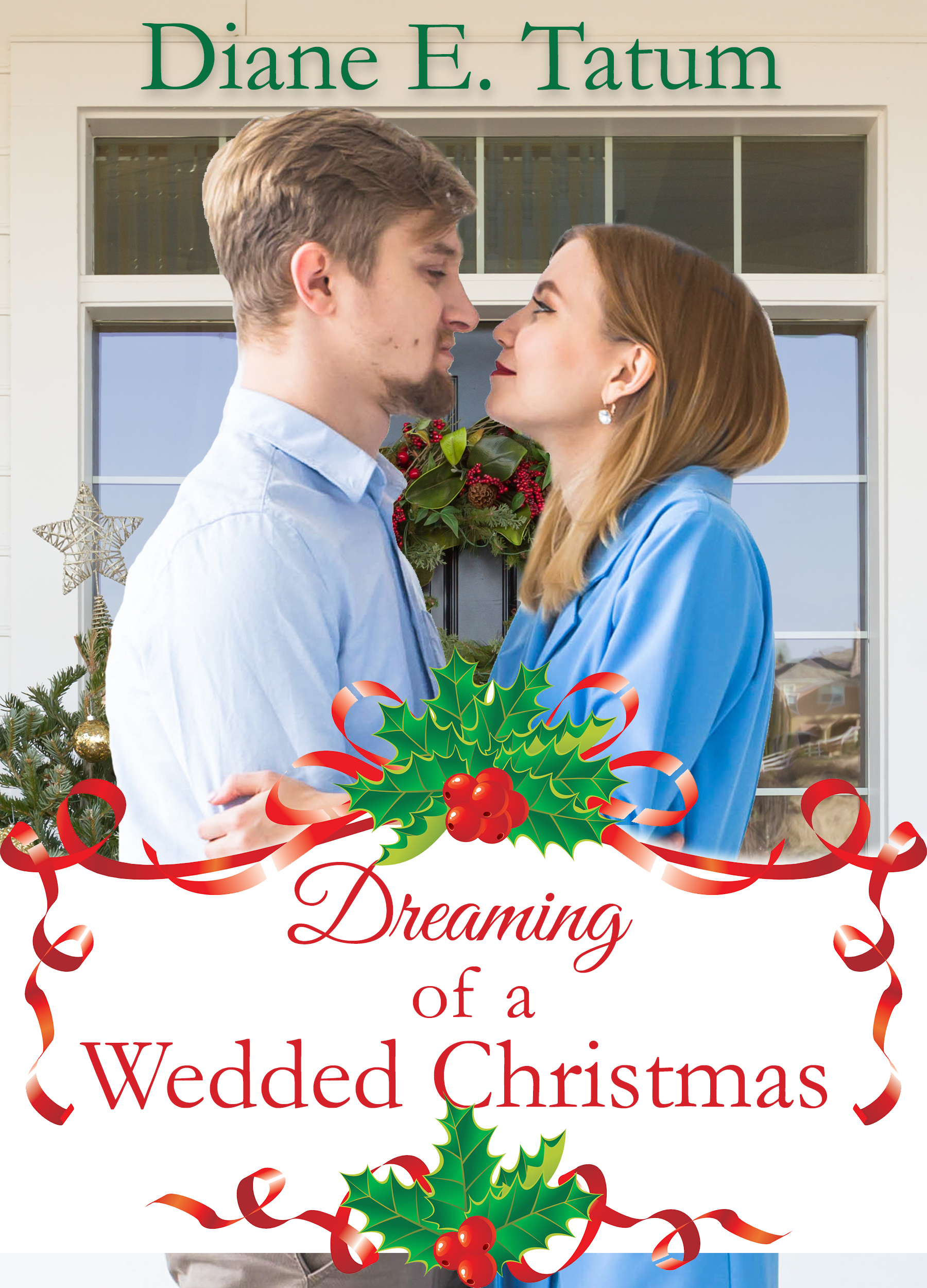 Website: www.dianeetatumwriter.comAmazon page: amazon.com/author/dianeetatum
blogs: http://tatumlight-tatumsthoughts4today.blogspot.com/http://tatumlight.wordpress.com/   email: tatumlight@gmail.comFacebook: https://www.facebook.com/home.php#!/tatumlighttwitter: @DianeTatumPinterest: https://www.pinterest.com/tatumlight/
Gold EarringsMission MesquiteColonial Dream: Book 1 A Time to Fight,                            Book 2 A Time to Love                           Book 3 ATime to ChooseMain Street Mysteries: #1 Kudzu Sculptures                                    #2 Gemini Conspiracy                                    #3 Attic VisitationsOxford Fairy Tale
Watch for:Colonial Dream: Book 4 A Time to CreateMISSletoe Romance: Dreaming of a Wedded Christmas