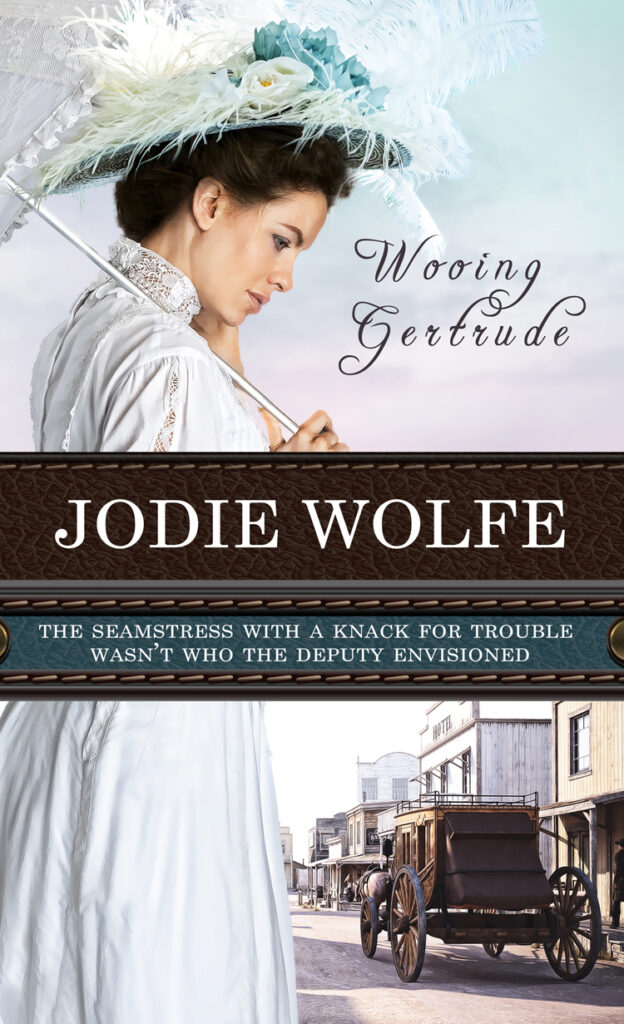 Tell us a little bit about yourself.
Hi! I'm Jodie Wolfe. It's great to be here. Thank you, Gail, for having me. I live in south central PA with my husband. This December we'll celebrate our 36th anniversary. I have two sons and six grandchildren. I've always had an interest in writing since I was a little girl.
What genre do you write?
I write Christian historical romance. My stories usually revolve around a theme. Usually, it's something either God is in the process of teaching me, or He's recently taught me. 🙂 Most times I'm learning along with my characters.
What is your least favorite aspect of writing?
Editing and marketing. I'd rather be creating a story and interacting with my characters – going with them on their adventures and seeing where they lead.
How is faith interwoven in your books?
It's an intrinsic part of each of my books. My characters are often struggling in their faith walk, but they're striving to be better.
What things do you like to do outside of writing?
I enjoy walking, birdwatching, and spending time with my hero husband.
Did you always want to be a writer?
I did. Ever since I wrote my first poem and stories while in grade school, I dreamed about becoming a writer.
What's the title of your new book, and is it part of a series?
My new book is Wooing Gertrude, and it's book three in my Burrton Springs Brides Series. All this month, Amazon has a discount on the first book in the series, Taming Julia. It's only $1.99 for the ebook.
Tell us about Gertrude's story, please.
Enoch Valentine has given up finding peace for his past mistakes. He throws everything he has into being the new part-time deputy in Burrton Springs, Kansas while maintaining the foreman position at a local horse ranch. But when trouble stirs on the ranch, he questions whether he's the right man for either job.

Peace has been elusive for most of Gertrude Miller's life, especially under the oppressiveness of an overbearing mother. She takes matters into her own hands and sends for a potential husband, while also opening her own dress shop. Gertrude hopes to build a future where she'll find peace and happiness.

Will either of them ever be able to find peace?
Sounds so interesting, and the cover really draws me in.
Where can readers find you online?
Website: https://www.jodiewolfe.com
Facebook: https://www.facebook.com/Jodie-Wolfe-553400191384913
BookBub: https://www.bookbub.com/profile/jodie-wolfe
Pinterest: https://www.pinterest.com/JodieAWolfe
Goodreads: https://www.goodreads.com/author/show/15220520.Jodie_Wolfe
Amazon Author Page: https://www.amazon.com/Jodie-Wolfe/e/B01EAWOHXO/ref=dp_byline_cont_ebooks_1
MeWe: https://mewe.com/jodiewolfe
LinkedIn: https://www.linkedin.com/in/jodie-wolfe-3955b2bb/
Thank you for having me, Gail. I hope readers will enjoy Wooing Gertrude.