Ttwitters outside my window tell the tale of a wren family's second birthing this summer. Both of our wren houses have hosted these events–of course, we're unsure if it's two families, or one doing double-duty. Tell me if you know!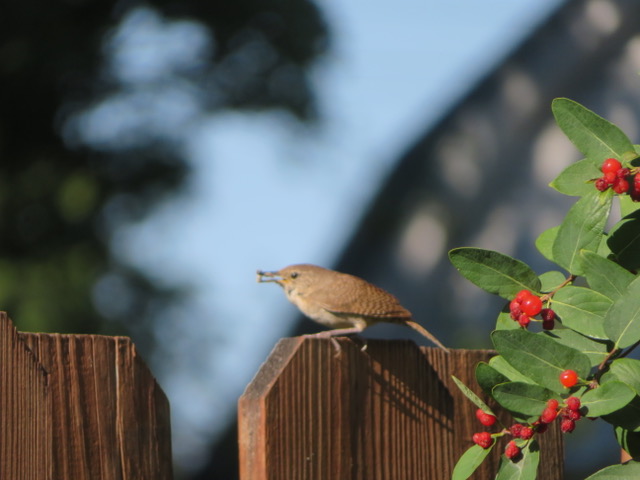 Lance has become such a great photographer–and as I've been mostly confined to watching from the window, his patience radiates to my heart. He's been very patient with me, too, not an easy task since my second bone break/surgery this spring.
By July, I thought I'd be recuperated. By August, surely. But today I start a med I've always vowed to refuse. Shows what happens when you're quite desperate.
Can we be "quite" desperate? Or is that like being quite pregnant?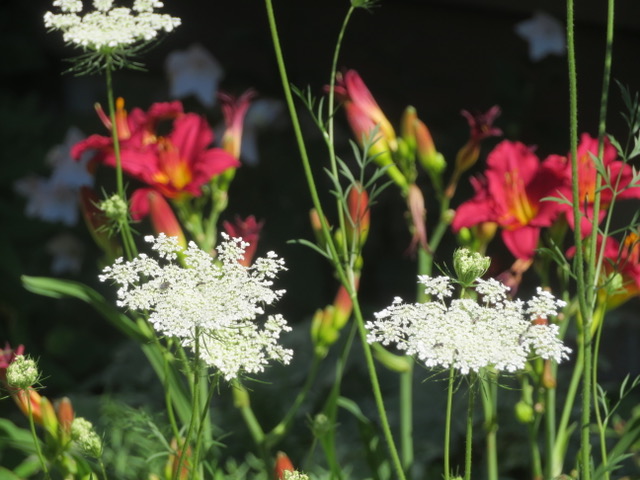 Anyway, pain makes an intrepid teacher, and along with our courtyard flowers, our feathered family has provided a distraction. I can see them right this moment, Mama busy doing all she can to provide for her young, and Papa singing the most impressive songs. (I think he helps find worms, too, but am not sure.) Again, do tell if you know for sure!
Meanwhile, I'm so grateful I can still write most of the time. A Hill Country Christmas/Hope for Hardscrabble Times is about to go to press, thanks to Lynn Dean's work…the sort of tedious labor that would drive me crazy.
We're excited to look forward to more good times in Texas Hill Country in October, and I'm scheduled to facilitate an all-day workshop in Olathe, KS in November. To that end, I would really appreciate your prayers for this med to work. And if you'd like to boost our new FB page, we'd be thrilled. You've heard of FB jail? Well…let me just say one of our authors received an unwarranted penalty, so we could use your help in sharing/liking/etc.
https://www.facebook.com/ahillcountrychristmas/?notif_id=1658506714180216&notif_t=page_user_activity&ref=notif
Thanks for your support in so many ways!