Isn't it always? We may sense this more as leaves turn orange and gold or snow melts away in the spring, but truly, every day brings change. By and large, we'd rather not, even when it's a good change, but change we WILL.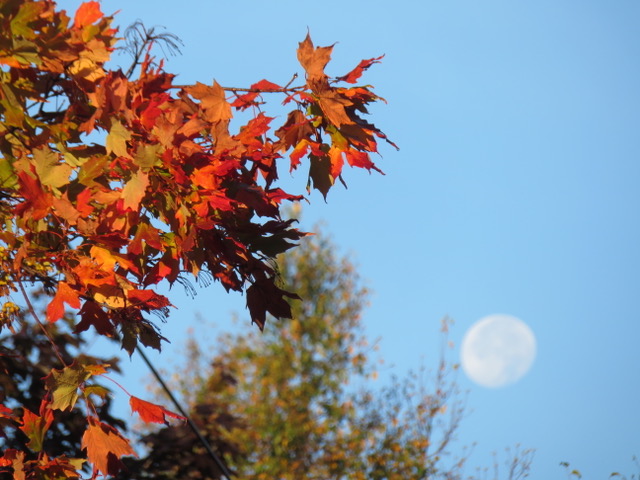 Last week our granddaughter reminded me that the gorgeous gold of a harvest moon has to do with the amount of dust in the air, and that if you view the moon again in the middle of the night, it will have moved higher and be silver again.
One sure sign of autumn comes to us via the busy spider, spinning, spinning before winter comes.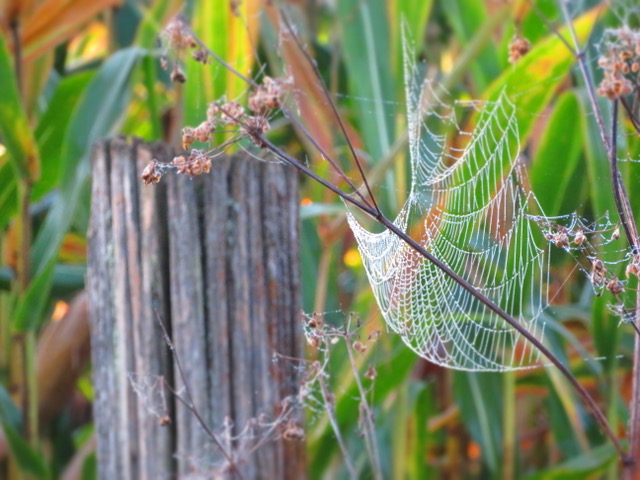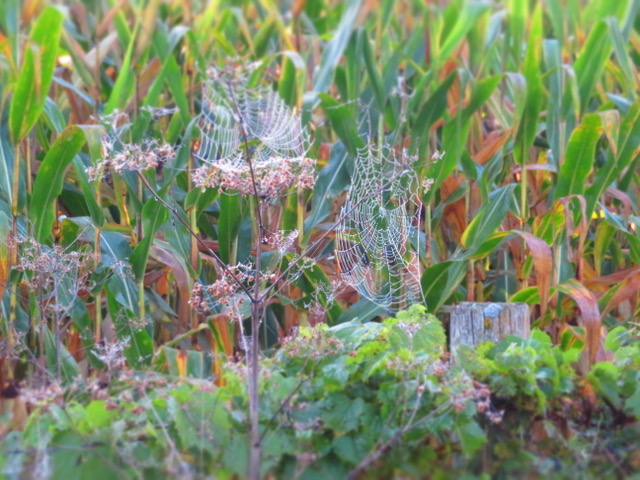 Credit goes to Lance for these shots in a local field of corn. They remind me that we're always spinning, too. My dear knitter friend carries her latest project with her–when she drove me to a doctor's appointment earlier this summer, her knitting kept her company while she waited.
When we're busy, seeing what's at hand to do and putting our hands and hearts to it, even thistles have their beauty:
This week, I had the privilege of meeting Jerri and Regina, descendants of my heroine Dorothy Woebbeking/Worst's sister Elfrieda. They shared some delicate Christmas cookies from Dorothy's father's recipe, and showed our book talk group the actual cutter he brought from Germany to make them.
It's likely that he and his wife included cookies like these in their CARE packages to Dorothy and her three brothers deployed all over the world during World War II. Easy to imagine their delight at homemade treats like these, and to imagine the angst of these parents as the long years dragged on.
All this brings me to a point: I love sharing Dorothy's story with whomever will listen. And here's an update about the places I'll be giving book talks (Oh, the places you'll go…) during the next few weeks.
On Tuesday the 24th, I'll be at the Alta Vista Public Library – 10:30 a.m. Then the Waverly Public Library will host me (and Dorothy…I really feel she's right alongside) at 2:00 p.m. the same afternoon.
On October 3rd, I'll be with a new friend for a "book party", and at Davenport's East Branch library at 3 p.m. on October 3rd. After another private engagement on the fourth, I'll visit the Solon Public Library at 3:00 p.m..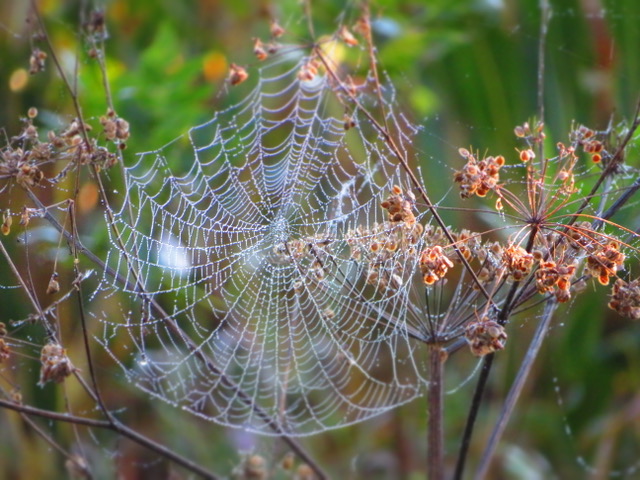 On the 5th, I'll co-facilitate an all-day memoir writing workshop at the Cornell/Mt. Vernon public library, and on the 11th, spend time with another book club. On October 12 at 10:00 a.m. you'll find me in Janesville at the public library, still bursting with my heroine's exploits–like these vines overtaking a building even though the growing season is past. (Ha! What do we know?)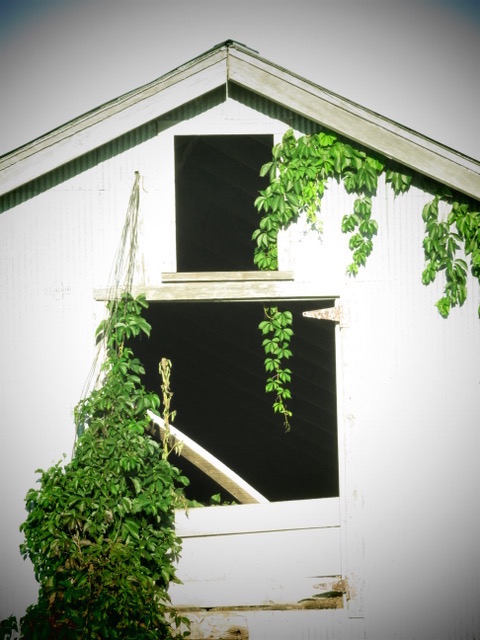 Stop in when you can–I SO enjoy meeting you all in person!