It's a COZY MYSTERY to begin the new year–enough questions to satisfy, but light. Amber Royer is offering a print copy giveaway to a commenter: enjoy reading her take on writing fiction! """""""""""""""""""""""""""""""""""""""""""""""""""""""""""""""""""""""""""""""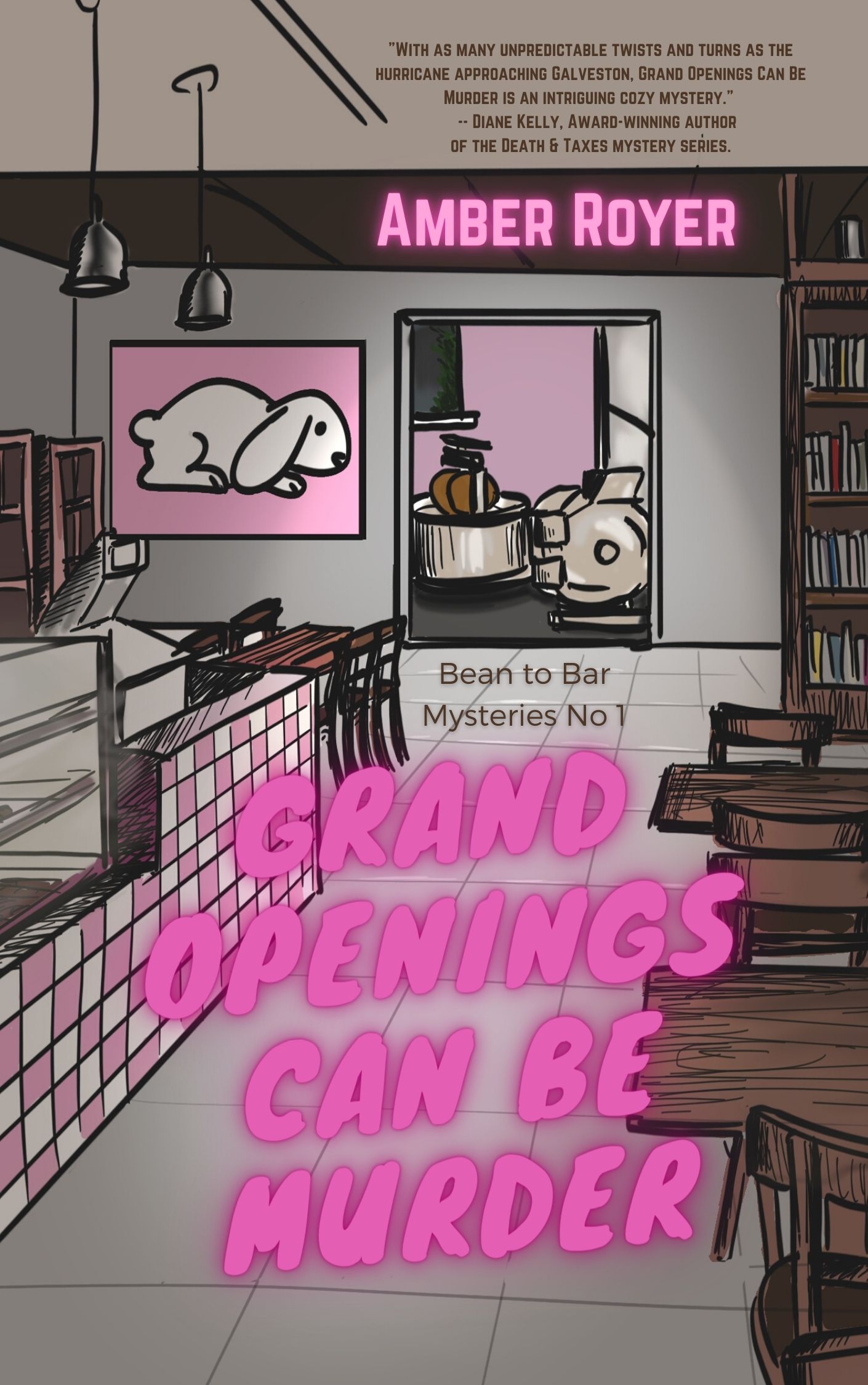 I've always been a believer in the whole writing is therapy adage. I'm a writing instructor as well as an author, and I've seen people uncover amazing things about themselves in my memoir classes. But what about fiction? Things don't have to line up one-to-one for a writer to be able to process emotions or puzzle out pieces of human nature.
When I sat down to write Grand Openings Can Be Murder, I decided to write about a character who had experienced grief and disappointment and decided to reinvent herself. Felicity is moving locations, starting a new venture, slowly learning to live life on her own terms.  I've been through a lot over the years (because I'm over 40, and let's face it, who my age hasn't?) including deeply personal loss. And some things I've never been able to write about in the context of memoir.  But I can relate to what Felicity's going through, because loss is loss no matter what form it takes, and as story events force her to change and help her to heal – I have to confront those same emotions too.
The story is a mystery, so of course, there's a murder, which gives Felicity a puzzle to solve and puts her into proximity with new people who will become important to her over the course of the series. But I made the murder victim someone who was also trying to reinvent herself, and Felicity gets to see how going about it the wrong way can be destructive.
Cozy mysteries are by definition light, so I had to balance Felicity's grief with her sense of humor, and put her into situations where fun/funny things are happening around her, pulling her forward psychologically as she gets pulled into them. And I gave her a quirky group of family and friends who genuinely have her best interest at heart. One of my favorite moments in the whole book is when her matchmaking aunt decides to set her up on a date.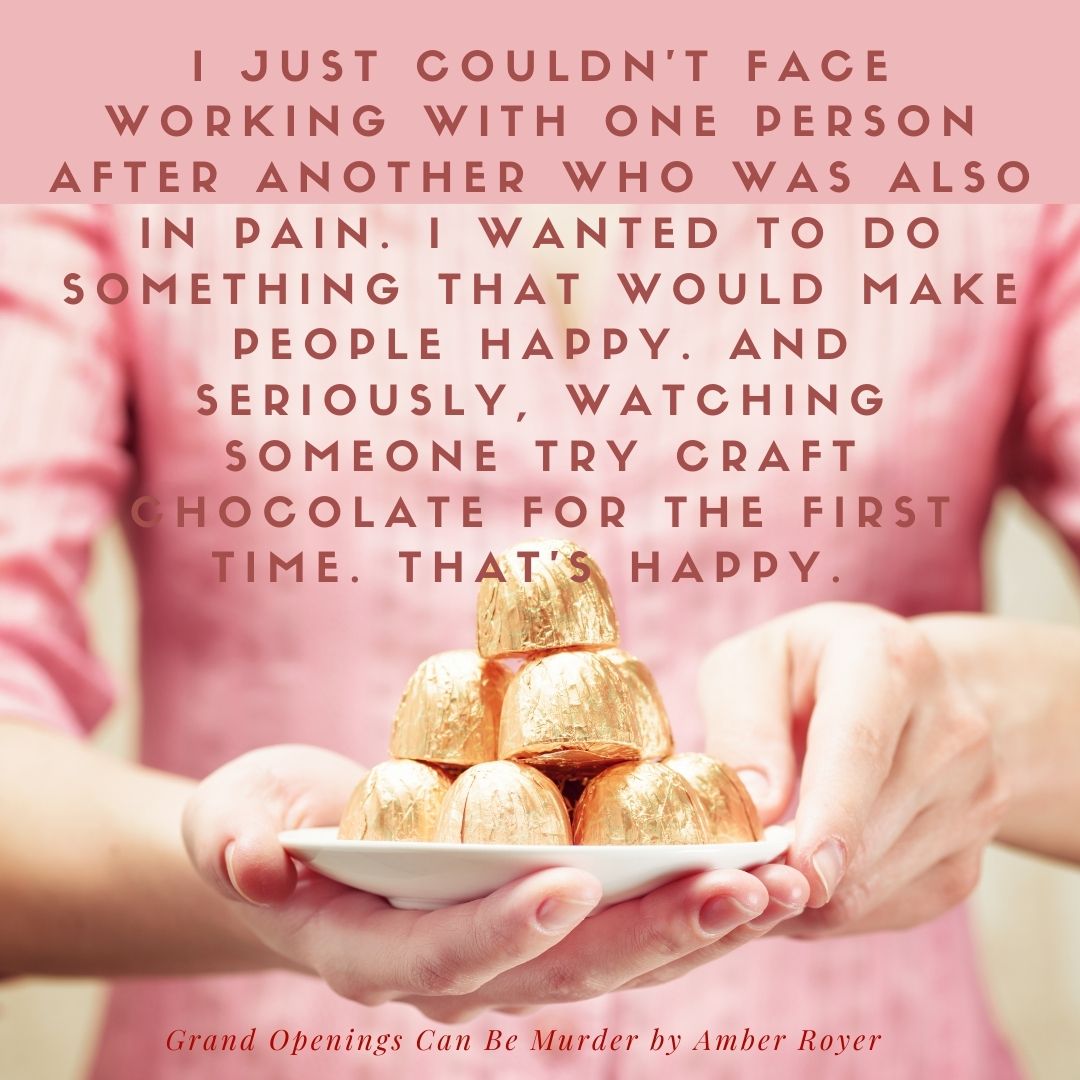 But it is interesting writing a sleuth who has instant empathy with the family of the murder victim, and who needs to see justice done to ease their pain. It gives her this whole extra level of stakes in the story. And it allows what is going on in her personal/business life to mirror what is going on in the investigation. I've already drafted the second book in the series, and while she's made emotional progress throughout the first book, she's still dealing with the loss in the second (which, admittedly, takes place only a month later).
I hope you enjoy Grand Openings Can Be Murder. It's got an island setting with Texas flair, plus a bean-to-bar chocolate business to die for.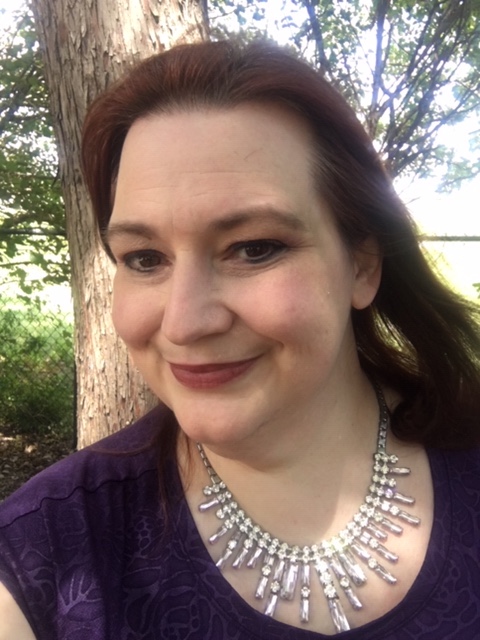 Connect with Amber online:
Website: http://www.amberroyer.com Blog: http://amberroyer.com/blog/ Instagram: https://www.instagram.com/amberroyerauthor/ Facebook: https://www.facebook.com/Amber.Royer.Author/ Youtube: https://www.youtube.com/channel/UCoA_29HV2nPmRnox9LPVanw Twitter: https://twitter.com/amber_royer Amazon Author Page: https://www.amazon.com/Amber-Royer/e/B00PFV4CGM Goodreads: https://www.goodreads.com/author/show/8144619.Amber_Royer

Purchase Links for Grand Openings:
Amazon: https://www.amazon.com/Grand-Openings-Can-Be-Murder/dp/1952854083/ 
Barnes and Noble: https://www.barnesandnoble.com/w/grand-openings-can-be-murder-amber-royer/1137714818?ean=9781952854088 
Kobo: https://www.kobo.com/us/en/ebook/grand-openings-can-be-murder 
Apple Books: https://books.apple.com/us/book/grand-openings-can-be-murder/id1532667488 
cozyIndie Bookshop: https://bookshop.org/books/grand-openings-can-be-murder/9781952854088