Do you ever wonder how authors choose their settings? Ane Mulligan, author of many Southern Fried Fiction novels, shares her process for her latest story, the first book in a series. She is also offering an e-book giveaway to someone who leaves her a comment.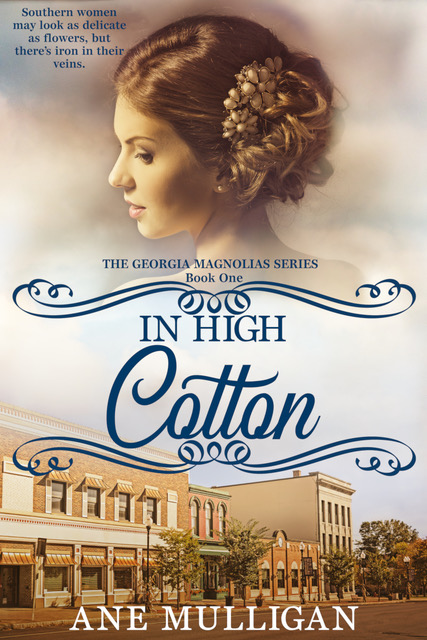 A Journey of Discovery
I like to set my stories in fictional towns. Once I know who my characters are, I draw a map and place the businesses and houses where I want them. That way, nobody can say there wasn't a store on that street.
After writing five contemporary novels, my agent liked the premise of In High Cotton.She noted that it fit my brand of ensemble casts of strong Southern women, facing life's issues together. She gave her blessing on the Georgia Magnolias series.
I wanted a rural setting for In High Cotton. I discovered an area around Uvalda in southeast Georgia. There is hardly anything near it, except two rivers (the Ocmulgee and the Oconee) converge near there to form a third (the Altamaha). The Indians called this area "Where Rivers End." That gave me my town's name of Rivers End.
As a kid, I spent summers at my cousins' home in Winkelman, Arizona. I know. What kid spends summers in Arizona? It was heaven—a real-life cowboys and Indians town. My cousin owned an old Army Jeep I got to drive as a ten-year-old. What fun we had, chasing wild burros, every turn around tall Saguaros, spewing sand and dirt.
Winkelman had a population of around 600, and my cousin owned a small grocery store. He let me work in it in the afternoons, when even kids melt in the desert sun. That served as my model for Parker's grocery.
From there, I let my imagination take over. I gathered lists of food costs, what was available, what Maggie (my heroine) would have carried in the grocery. Campbells only had twenty-one varieties at the time. Today, that number is 226.
That led me to wonder about Depression era recipes. I've included several in the book, ones I found interesting. One thing I noticed, Georgians use peanuts as a staple source of protein. They were in many of the recipes I unearthed.
I've found I love writing in the Depression era. I'm looking at WWII for a potential series, too. But whatever the era, readers can count of it being Southern-fried fiction. What's that? It's strong, plucky women and loyal friendships, all served up with a dash of humor and a lot of heart.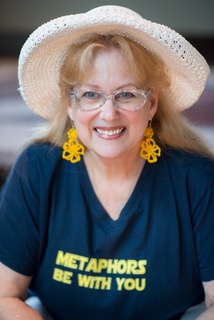 Ane Mulligan has been a voracious reader ever since her mom instilled within her a love of reading at age three, escaping into worlds otherwise unknown. But when Ane saw PETER PAN on stage, she was struck with a fever from which she never recovered—stage fever. She submerged herself in drama through high school and college. One day, her two loves collided, and a bestselling, award-winning novelist emerged. She lives in Sugar Hill, GA, with her artist husband and a rascally Rottweiler. Find Ane on her website, Amazon Author page, Facebook, Twitter, Instagram, Pinterestand The Write Conversation.
In High Cotton, releasing August 3rd
Southern women may look as delicate as flowers, but there's iron in their veins.
While the rest of the world has been roaring through the 1920s, times are hardscrabble in rural South Georgia. Widow Maggie Parker is barely surviving while raising her young son alone. Then as banks begin to fail, her father-in-law threatens to take her son and sell off her livelihood—the grocery store her husband left her. Can five Southern women band together, using their wisdom and wiles to stop him and survive the Great Depression?
Available on Amazon, LPCBooks, Target, and in bookstores.