Susan Thogerson Maas joins us today with her two Middle-Grade Fiction novels. Growing up in the rainy, green state of Oregon, she loved to wander through the woods, discovering new wildflowers and birds. Her second favorite place was lying on the front lawn, lost in a book about nature or faraway lands. She still loves camping, hiking, and photography, as well as traveling to places she's never seen before–life should always be an adventure!
Susan is offering a copy of each of her books, readers' choice of paperback or e-book, to two different commenters.
Why Adults Can Enjoy Middle Grade Fiction
By Susan Thogerson Maas
What books did you most love as an elementary child? Older folks like me might remember classics like Anne of Green Gablesby L.M. Montgomery or The Chronicles of Narnia by C. S. Lewis or perhaps A Wrinkle in Time by Madeleine L'Engle. For me, that list would also include the complete list of Black Stallion books by Walter Farley—even though they are not exactly classics.
More recent books liable to become classics might be Wonder by R.J. Palacio, The Giver by Lois Lowry, or Brown Girl Dreaming by Jacqueline Woodson. While these books vary greatly in subject matter, they all have thought-provoking situations and themes that run deep. And that makes them just as meaningful for adults as for children.
Reasons to Read Middle Grade Books
Why not just stick to adult books? Why should adults bother to read middle grade (MG) novels? Here are a few reasons.
1. They are faster reads. Usually MG books are shorter than books meant for adults. Some can be read in a day or two, perfect for a short vacation, a long plane ride, or a couple of days in bed with the flu. And the language level will be a bit lower so you can understand it easily, even in a noisy airplane or with illness-induced brain fog. It won't require as much concentrated effort as, say, a James Michener saga.
2. They can help you see things from a kid's point of view. MG books cover a wide range of topics and issues. Divorce, sibling rivalry, bullying, low self-image, disabilities, conservation, war and peace—the list goes on. My first book, Picture Imperfect, is about a girl trying to find her God-given gift while dealing with a difficult aunt. And the heroine of Abbie's Woods: Defending the Nest struggles against a bully and has parents who constantly bicker. Reading about such issues in a middle grade book may help parents (or grandparents) understand how children feel when caught up in difficult situations.
3. They can make you feel like a kid again. Childhood has its problems, to be sure, but it is also a time of innocence and wonder. Remember what it felt like to lie on your back on the grass and watch the stars come out overhead? Or to catch the season's first snowflakes on your tongue? Anne of Green Gables is a great example of a book with joy and wonder—mixed in with other emotions, of course. When you feel depressed and jaded from life, pick up a children's book and return to that time in your mind. Reread your childhood favorites and try out some new children's authors, as well.
Actually, writing Abbie's Woods took me back to my childhood. Although the book is fiction, the woods are real. We lived next to them when I was growing up. There I learned to identify birds and wildflowers and came to appreciate the wonder of God's creation. I hope I captured a little of that magic in the book.
4. They can take you to new worlds. MG books, especially today, are incredibly diverse. They cover every time period, including the future, as well as varied cultures and countries. Books by Jacqueline Woodson show what it's like to be a black child growing up in America. Seedfolks by Paul Fleischman shows an example of people from many cultures working together to improve their neighborhood. In All the Ways Home by Elsie Chapman, a boy is sent to live with his father in Japan and ponders the meaning of family. And of course, books like A Wrinkle in Time or the The Chronicles of Narnia take us to imaginary worlds—but with a Christian message.
5. They can rekindle hope. Books written for adults can sometimes be discouraging. They may have depressing or ambiguous endings. While that may be true to life—things certainly don't always go as we would like, and our best-laid plans can fail—reading such a book may leave a bad taste in our mouth. Most middle grade books, however—even those that cover difficult subjects—end in hope. There will be a lesson learned, perhaps a new friend made, and a feeling that things will be okay. Bird, Horse, and Muffin by Susan D. Hill is an example of a book where everything possible goes wrong for the main character. And yet God works through her uncle to restore her faith and hope.
My own books will always end in hope. In Picture Imperfect, JJ may not win the photo contest and her dream camera, but she begins to understand the faith of her great-grandmother and make it her own. In Abbie's Woods, Abbie faces her parents' possible divorce and the destruction in her wooded sanctuary. However, with the help of an older neighbor, she draws closer to God and learns the power of forgiveness.
So why not take a break from your usual genre and try something new—or revisit something from your childhood? Read some good middle grade books and share them with children you love. You will all be richer for the experience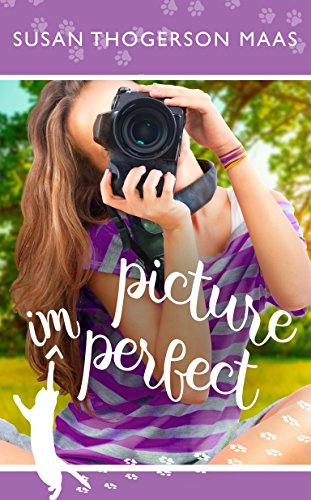 Links:
Website: Adventures in Wonder: http://www.susanmaas.com/
Facebook author page: https://www.facebook.com/authorsusanmaas/
Twitter: https://twitter.com/susanmaas
Pinterest: https://www.pinterest.com/maas1766/
Link to buy books: http://www.susanmaas.com/book-table/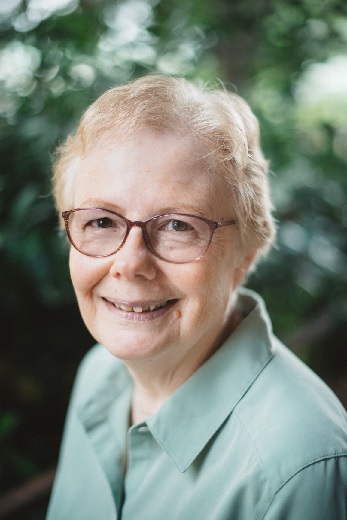 Sign up for Susan's newsletter, with inspirational thoughts, nature photography, and activity ideas for kids/families. When you sign up, you receive a free pdf book entitled: "Hands On, Brains Active: Learning Adventures for Kids". https://mailchi.mp/ba84e308796c/handsonbrainsactive .