I don't think I've ever noticed these fragile "caps" on new pine growth.
Have you?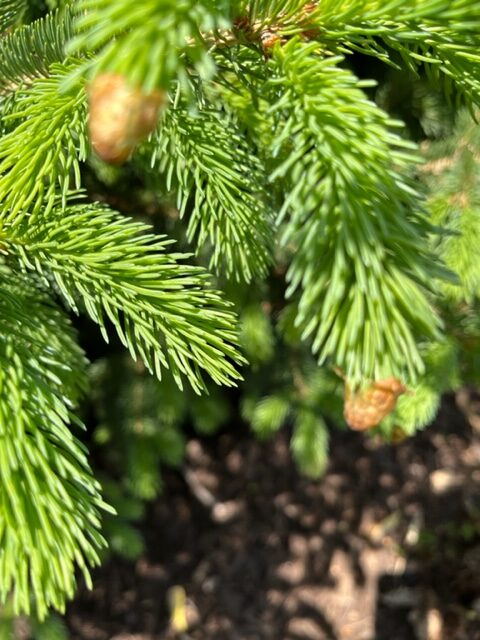 All these years, the pine just outside our front door has kept growing, but I've not \
paused to notice these tiny caps made of something like onionskin.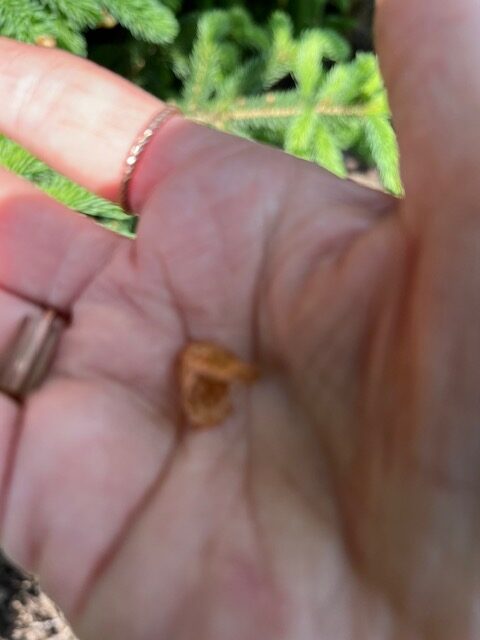 What else haven't I noticed? Most likely, a lot.
However, I've always appreciated the delicate bells on Lily of the Valley. So small, very invasive, but beautiful, imho–kind of like cardinals, a mere splash in a sea of springtime flowers, but deserving of notice.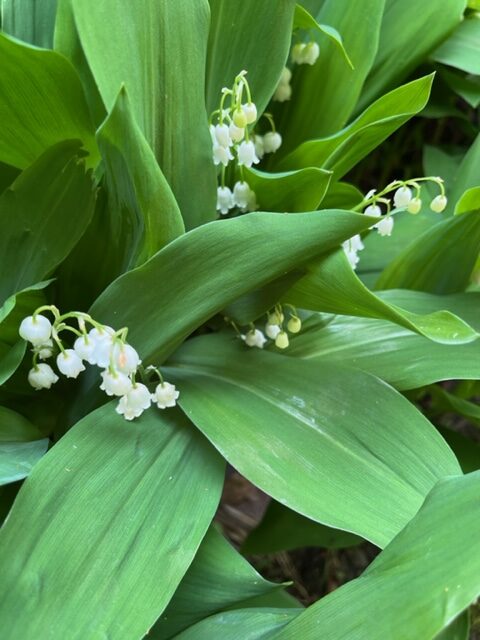 Engaged in editing these days, both for my own work and some others', I focus on what needs fixing. It's great to work with authors willing to let go of their work and be open to suggestions–wanting to grow in our skills helps us so much!
And attention the the "little stuff" becomes an absolute requirement. Just this morning I spoke with a fellow Iowa author who "got a late start" like me. The learning curve seems insurmountable at times–but it did to me, too.
As usual, tales from the infamous stalls and starts in my "career" come in handy.
Nothing encourages us like stories. At least that's how it is for me, and the stories that come to us at just the right time need not be remarkable to anyone else.