It's the loveliest time of year here. Last night's rain brightened the colors, making today perfect for a walk into the countryside. But if you trek down our front steps, beware!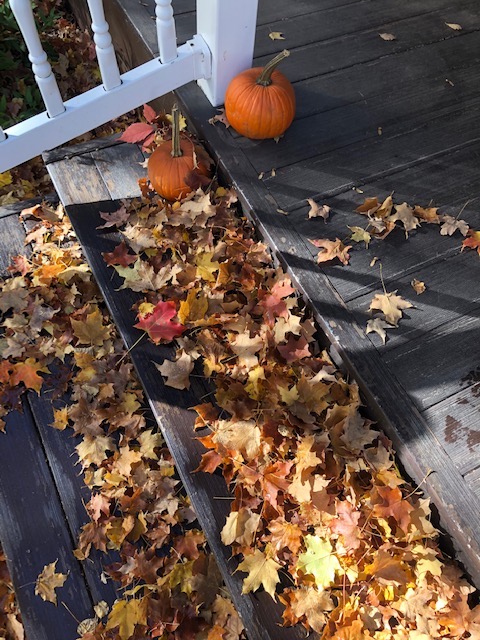 While I long for a several-mile hike, my regimen of icing my leg after very short ventures may remain for some time. Someone who remembers her own post-surgery frustration reminds me, "The doctor said inflammation and swelling is actually a good sign…it means there's healing."
I wish this knowledge automatically made me more patient with the process, but something I read recently gives me food for thought. Soren Kierkegaard, a nineteenth century Danish philosopher, wrote:
"Above all, do not lose your desire to walk. Every day, I walk myself into a state of well-being and walk away from every illness. I have walked myself into my best thoughts, and I know of no thought so burdensome that one cannot walk away from it. But by sitting still, & the more one sits still, the closer one comes to feeling ill. Thus if one just keeps on walking, everything will be all right."
This has been my m.o. for decades, and I doubt I'll ever lose the desire to walk. But right now, I'm stymied. The one thing my doctor advised, "Walk, walk, walk!" and which I really want to do, brings considerable pain.
With the weather so gorgeous, venturing out for brief periods helps, knowing my ice awaits me. Viewing the golden/persimmon/chartreuse/scarlet-orange spectacle all around our home helps, too. Normally I'd be out there raking away, but this is my year to sit back.
We've all endured some "sitting back" during 2020, haven't we?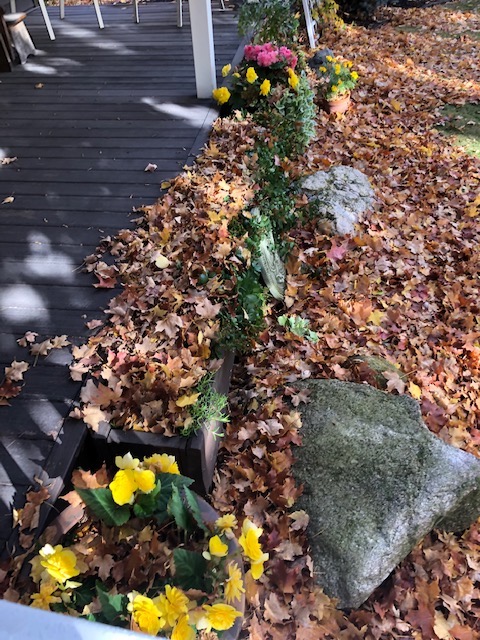 Meanwhile, one Danish philosopher's life instructs me . . . he lived to be only forty-three, yet contributed to the world of thought long after his passing. Things may not be exactly as I wish, but lovely day of life can take first place on my gratitude list.