I learned today that during World War II, the British Land Girls Army sometimes had to destroy established flowerbeds on estates in order to plant much-needed vegetables to feed the populace. That would've been tough for blossom lovers, and even more difficult for the caretakers who had carefully nurtured those beds, sometimes for decades.
Because of rationing, it was "every hand on deck" to provide enough for all of the citizens. Here in the States, women worked in agriculture too…sometimes planting gardens on city rooftops.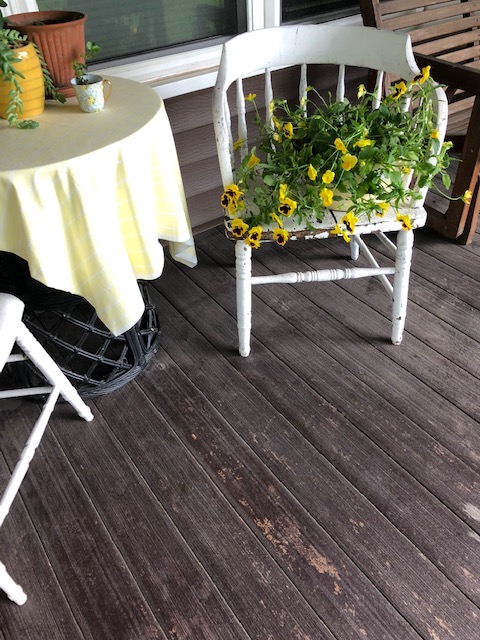 Here are some pansies that so far have weathered the heat on our sheltered front porch.