Yes, it's July, not Memorial Day when we see poppies worn by the American Legion. But our neighbor's beautiful poppy patch is abloom, and enjoying it led me to explore the significance we attach to this flower.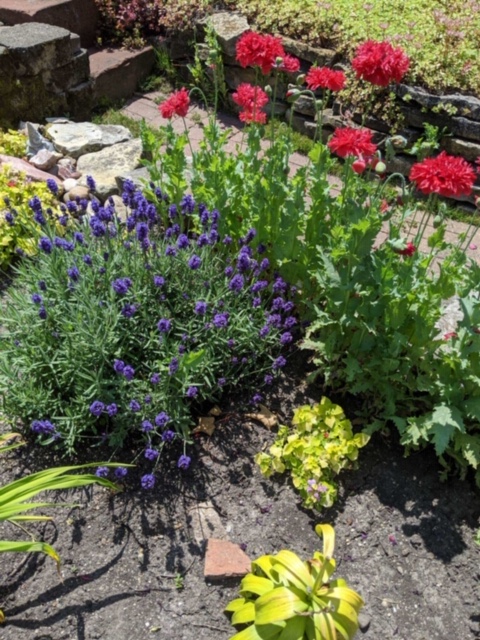 Canadian physician Lieutenant Colonel John McCrae wrote the World War I poem In Flanders Fields about red poppies blooming in the WWI battlefields of Flanders, France. Inspired by McCrae's poem, Ms. Moina Michael published We Shall Keep the Faith and vowed to always wear a red poppy in remembrance.
This one patriotic woman's persistent efforts led the American Legion to adopt the red poppy as the national symbol of sacrifice honoring war casualties. The United Kingdom, Canada, Australia and New Zealand also adopted the poppy.
Read more about Ms. Michael here: https://www.alaforveterans.org/features/moina-michael/
It's good to look into the origins of our traditions and consider their full meaning. Even when tearing down becomes popular, we can choose to employ history to build up.
In the World War II novels I write, this is always my goal.