The word Psychedelic doesn't show up here very often, but that's what Sally Carpenter has titled her series. Those of us who came of age in the 60's either were drawn to, or stayed away from those lights! Writing about this era would be daunting for me, but below, Sally tells us how she chose it. Leave a comment to enter a giveaway for a paperback copy of "Flower Power Fatality." (U.S. addresses only.)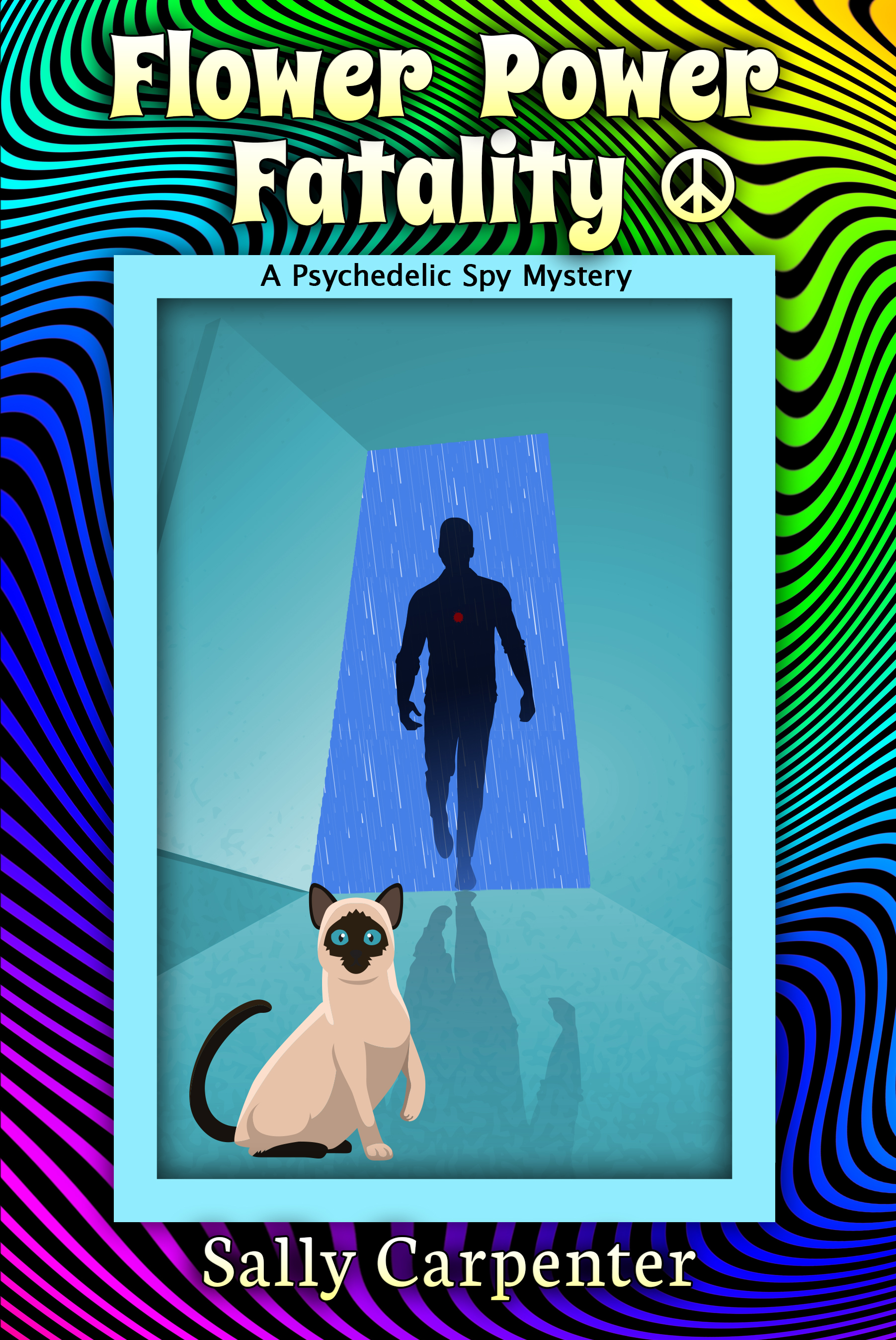 The Glint of an Idea
By Sally Carpenter
How did a week at church camp lead to the creation of a cozy mystery series?
As a youth, I attended a summer church camp in Santa Claus, Indiana. Yes, that was the name of the town. At the time the Methodist Church owned a campground there. When mom picked me up from camp, I wanted to visit the town's claim to fame: Santa Claus Land, the world's oldest theme park that opened in 1946. The park is still in operation as Holiday World/Surfin' Safari.
In about 2016. I was searching for a setting for a new mystery series, something different than the usual cozy towns. Santa Claus became Yuletide, Indiana, which, like its counterpart, has streets and stores with holiday names.
Santa Claus Land became the Country Christmas Family Fun Park. My protagonist, Noelle McNabb (she was born December 25), works as an actress in the park's Candy Cane Capers musical show.
In a radical move, I set the books in 1967. I'm not hip on modern technology; I don't even own a cellphone. I love the culture of the 1960s: the music, media, clothes, vibes. It was a dark time too, with the generation gap, Vietnam War, civil rights movement, space race and the Cold War.
With the popularity of the James Bond, movies and TV shows were full of spies. Television sets brought the Cold War into everyone's living room. I created a spy agency that recruits Noelle. With her acting skills, she was a natural for undercover work. However, Noelle is a Christian; she attends Bethlehem Community Church in Yuletide. Her morals clash with the actions of the spy agency. Noelle loves her country, but what if her duty conflicts with her Christian beliefs?
Noelle also discovers she has an aunt she's never heard of. Should she find the woman or let it be? Can Noelle bring her relative over from the dark side?
But when Noelle is confused, she returns to the solace of her holiday-themed hometown. Christians also draw their strength from the Christmas story, the birth of the babe that brought salvation to the world.
From a week at church camp to the Psychedelic Spy series is quite a jump. One never knows which experiences God uses to inspire a writer.
Sally Carpenter is a native Hoosier now living in Southern California. She works full time at a family-owned community newspaper, including penning the Roots of Faith column. She serves as a lector (scripture reader) at her parish. Sally writes two mystery series for Cozy Cat Press.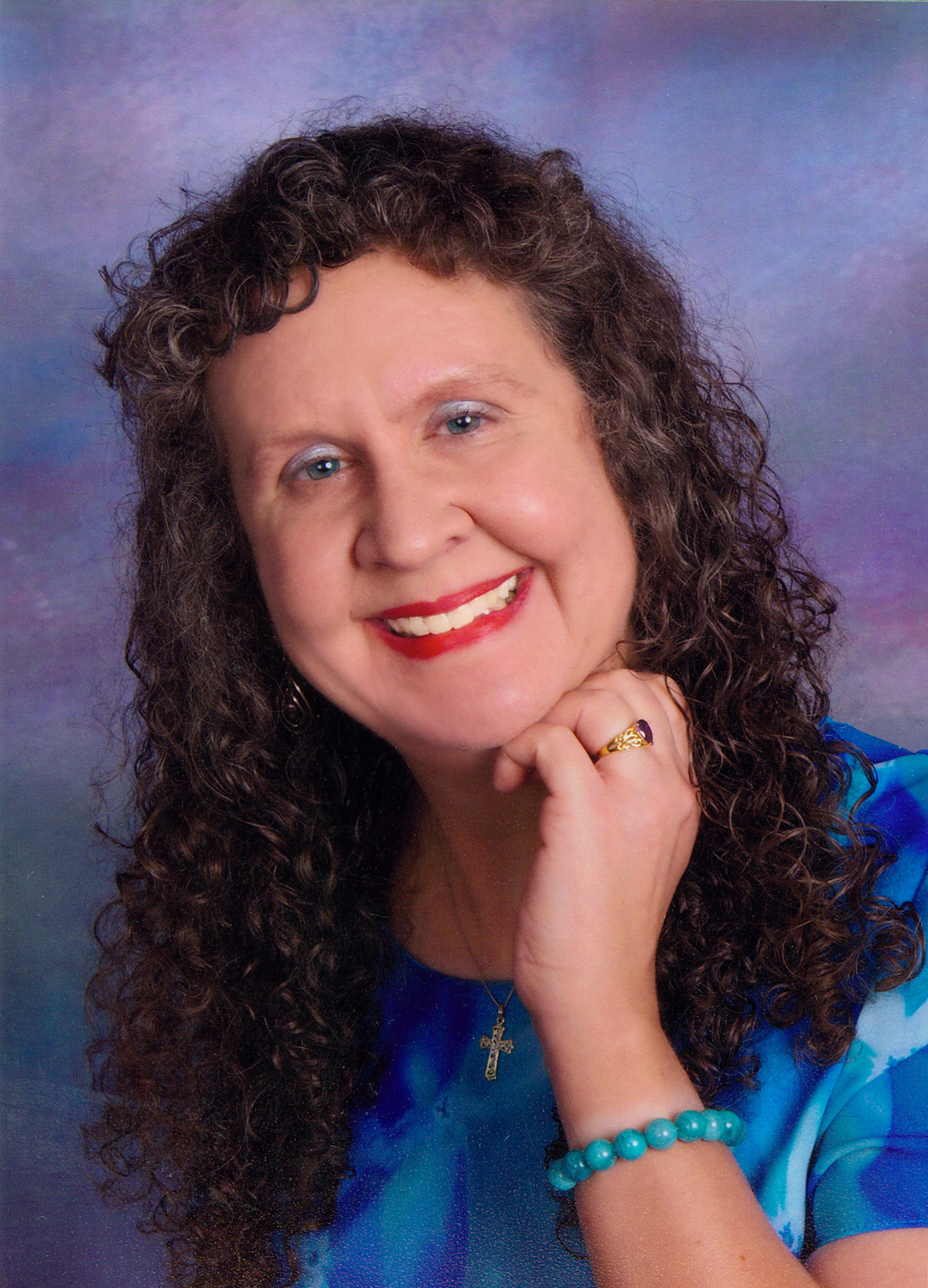 Purchase link: https://www.amazon.com/Flower-Power-Fatality-Psychedelic-mysteries-ebook/dp/B07DLJS6FF/ref=sr_1_1?dchild=1&keywords=flower+power+fatality&qid=1620143869&s=books&sr=1-1
Online links: My website: http://sandyfairfaxauthor.comFacebook.com.SallyCarpenter.54
Sally Carpenter
Psychedelic Spy mysteries
Sandy Fairfax Teen Idol mysterie