Thanks to author Judythe Morgan for visiting with us today!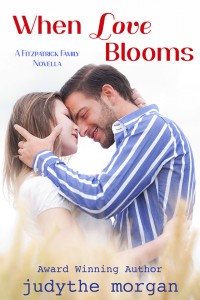 Besides being a writer, I'm an HGTV junkie. I love the renovation/remodeling shows.
Maybe my fascination comes from all the moves I've made as a military wife and daughter or the constant moves on my husband's fast track ascent in the corporate world. Each move meant I remodeled or renovated to make our new living space our own. I've scraped wallpaper, patched walls, and agonized over what things to keep, what to toss, and what to garage sale.
When we finally settled, I found myself remodeling and/or renovating multiple times. I don't mean sprucing up with paint and redecorating. I'm talking major projects. Then when we retired to Colorado, we added a garage with an elevator and seven hundred square feet of living space, which require lots of time and energy.
Remodeling a home is not unlike editing or reworking a manuscript. Editing requires ripping apart to make a manuscript better than the original. During editing, we add new scenes, remove others, or rearrange the scenes and chapters.
When Love Blooms was such a major remodel-rewrite project. The original story began as an entry for a White Rose Press 2009 Contest. Editors provided a "Mad Lib" synopsis and cover. The prize for the winning novella was publication.
I wrote the first version of Andrew Fitzpatrick and Darcy Clark's story for that contest. Sad to say, I didn't win and filed the original story away.
Years later, I pulled the manuscript out for a rewrite. Chapters disappeared with a stroke of the delete key. New scenes came to life. My critique partners helped and editors offered their professional assistance as the new story rose in the shell of the old story.
An interesting thing happened in the process of the rewrite: Andy's four brothers and three sisters begin chattering in my head demanding their stories. In upcoming Fitzpatrick Family novellas, each of the rural preacher's kids will find happily-ever-after.
Revising, aka remodeling, Andy and Darcy's original story wasn't an easy process and it wasn't a quick fix. It took time, patience, and concentrated effort.
One thing I've learned with any editing is to create an outtake file. While some scenes and ideas won't work in one story, they might for another.
Whether remodeling or editing we need the ability to separate ourselves emotionally to make something greater from the parts than from the original whole. It isn't any easier to press delete than it is to see a favorite object walk away from a garage sale.
Remodeling or Rewriting? To be honest, I'm not sure which is more challenging.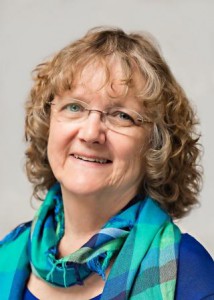 Award-winning author Judythe Morgan writes sweet contemporary romance because she believes in true love, second chances, forgiveness, and, most of all, happily-ever-after. As an Air Force daughter, Army wife, one time Department of Army Civilian, mother, antiques dealer, schoolteacher, and educational administrator, her life is full of diverse experiences. Add years of international travel and an insatiable desire to see, do, and learn and her creative fountain overflows with story ideas.
If she's not at her computer working on the next story, you'll find her browsing antiques shops, reading on the front porch or walking with her real life hero and two canine babies in the nearby Rio Grande National Forest.
You can connect with Judythe in all these places, and we welcome your comments on remodeling, editing, or anything you'd like to ask Judythe. Thanks for stopping by.
Website                                                     http://www.judythemorgan.com/
Facebook                                https://www.facebook.com/judythe2
Twitter                                                      https://twitter.com/Judythe2
Amazon Author Page  http://www.amazon.com/Judythe-Morgan/e/B00802MJPY/
Goodreads                             https://www.goodreads.com/author/show/6450879.Judythe_Morgan
WHEN LOVE BLOOMS – Check out this story!
After a hit-and-run accident leaves her mother confined to a special care facility, Darcy Clark abandons her dream of an art career. Instead, she focuses on helping her father run the struggling family landscape business. She has no time or interest in romance.
Then at-risk students from her old high school become her labor force on a city park project, and their teacher Andy Fitzpatrick shows up to help keep an eye on his kids. The chemistry between Darcy and Andy is instant.
Darcy dares to daydream about the possibility of a happily-ever-after until a dark secret connecting Andy to her mother's accident surfaces. Will the link kill their budding attraction before love can blossom?
Buy Links for WHEN LOVE BLOOMS
KINDLE: http://amzn.to/1o26bwl
NOOK: http://bit.ly/1vwTs98
iBOOKS: http://bit.ly/TPafrP
KOBO: http://bit.ly/1Df4Paj