It's hard to avoid feeling our yard has very little to offer in the way of beauty right now, but here in Northern Iowa, beauty comes in small doses, it seems.

My husband found an early butterfly, for one thing. These usually don't show up for a few more weeks,and with the forecast predicting frost and temps in the lower thirties next week, I don't know how long this beautiful winged creature will last. But right now, we get to marvel at the intricate artwork of these wings.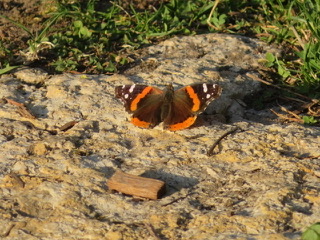 And I never can get enough of daffodils. Late last fall, I ran out and planted some miniature daffodil bulbs minutes before the first winter storm blew in. Now, we're feasting our eyes on their cheery blossoms as some purple tulips join in.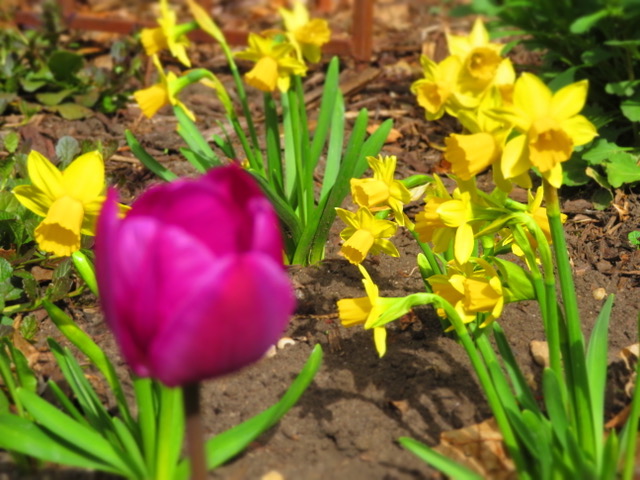 Then, we look over at the bluebells we transplanted from our friends' creekside pasture a few years ago. What a shade of blue to regale us!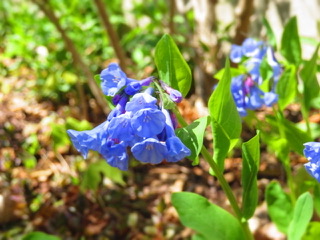 The trees may be just leafing out, but there's nothing quite like that early spring green against the sky.
And from a high branch, we hear a cardinal's call. Takes me back to reading The Secret Garden with our daughter when she was young. Such a lovely story, where simple springtime delights mean so much.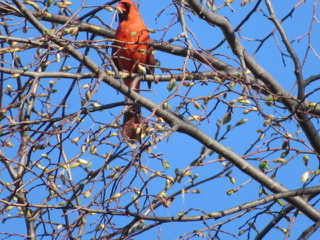 Maybe this season would be a good time to re-read that one. It's never too late to enjoy a good book all over again.
Sometimes we can start feeling as though we don't have much to offer, like our garden. But when we take a closer look, we find our gifts can meet needs in ways we might not have realized.
I would love to hear how this concept has proven true for you during this shelter-in-place time.