Well, it's mid-July already. Somebody told me the other day that as you age, seasons go even faster, even though you have more time to relax and enjoy them. One of the truths of life we'd rather not face.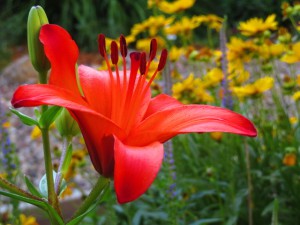 But we keep our eyes on the blossoms: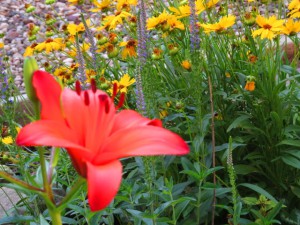 Every summer offers many to delight in, but certain ones seem extra spectacular.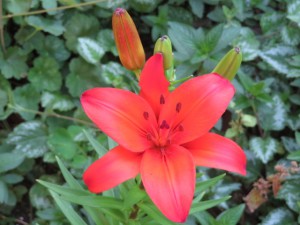 Last night I shared a book talk at the Clear Lake Public Library with Jerry from the Algona POW Museum. Wow – a great crowd, and our audience included a World War II veteran.
When I asked where he was during the war, he said, "I was stationed in England as a pilot."
Oh my goodness… needless to say, we dropped everything and gave him a round of applause. Takes me back to a fabulous novel someone gave me for my birthday — ALL THE LIGHT WE CANNOT SEE — such a worthwhile read!
Also reminds me of my Women of the Heartland series . . . two books out already, and one scheduled for release this fall. I haven't  heard yet about the exact release date for A Purpose True, but it's coming! 
Can't get enough of this incredible World War II era, and there's no time like the summer doldrums to plunge into a meaningful new read.