Back in North Iowa after five days in Texas Hill Country, I have photos! I'm very grateful to several people who made my research so easy and intriguing. First of all, Lynn Dean, who drove me around like a professional chauffeur. Here's a photo of her with John Byerley, whom I cannot thank enough for showing us around Loyal Valley.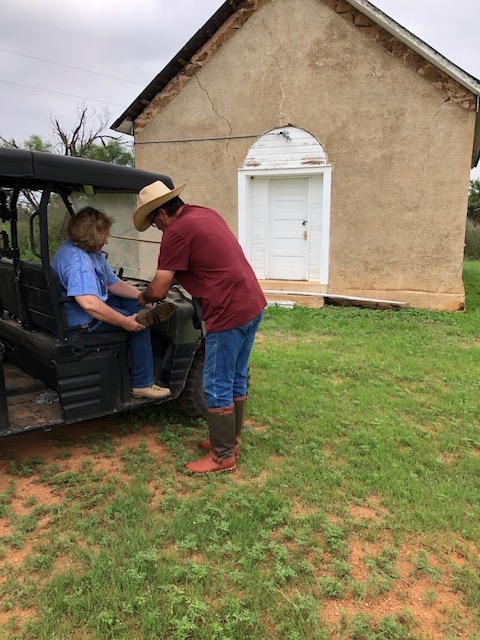 This one-room schoolhouse, now owned by John, is where Donnie, one of the characters in my novel to be released in early September, went to school during World War II. His father, Everett, brought him to the U.S. along with his butler friend in 1938.
And here is the actual spot where German pioneer immigrant John Meusebach established his home in the mid-1800s, with fruit trees he planted still visible in the background. This incredible pioneer established many communities in the Hill Country, first by forging a treaty with the warring Comanche tribe.
This powerful leader led the way for thousands of immigrants to purchase land and make a living. As Donnie's father gets to know this country, he realizes how much John Meusebach has to teach him from a century earlier.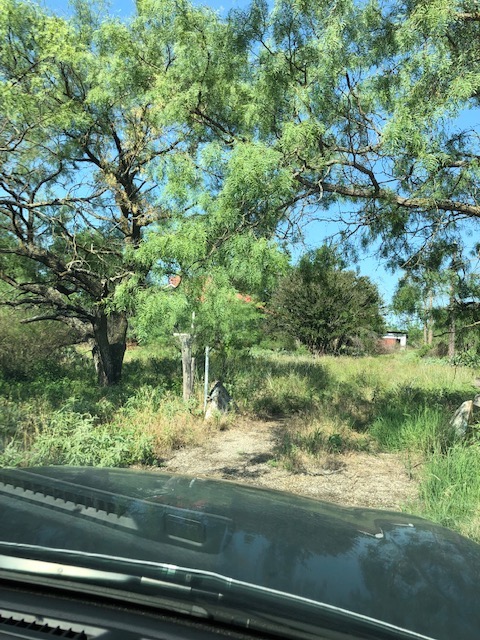 We visited John's gravesite, where the engraved logo, Tenax Propositi, declares what was required of these intrepid early settlers. Tenacious of Purpose. His life testifies to the incredible difference one person's courage and fortitude can make.
More to come soon!