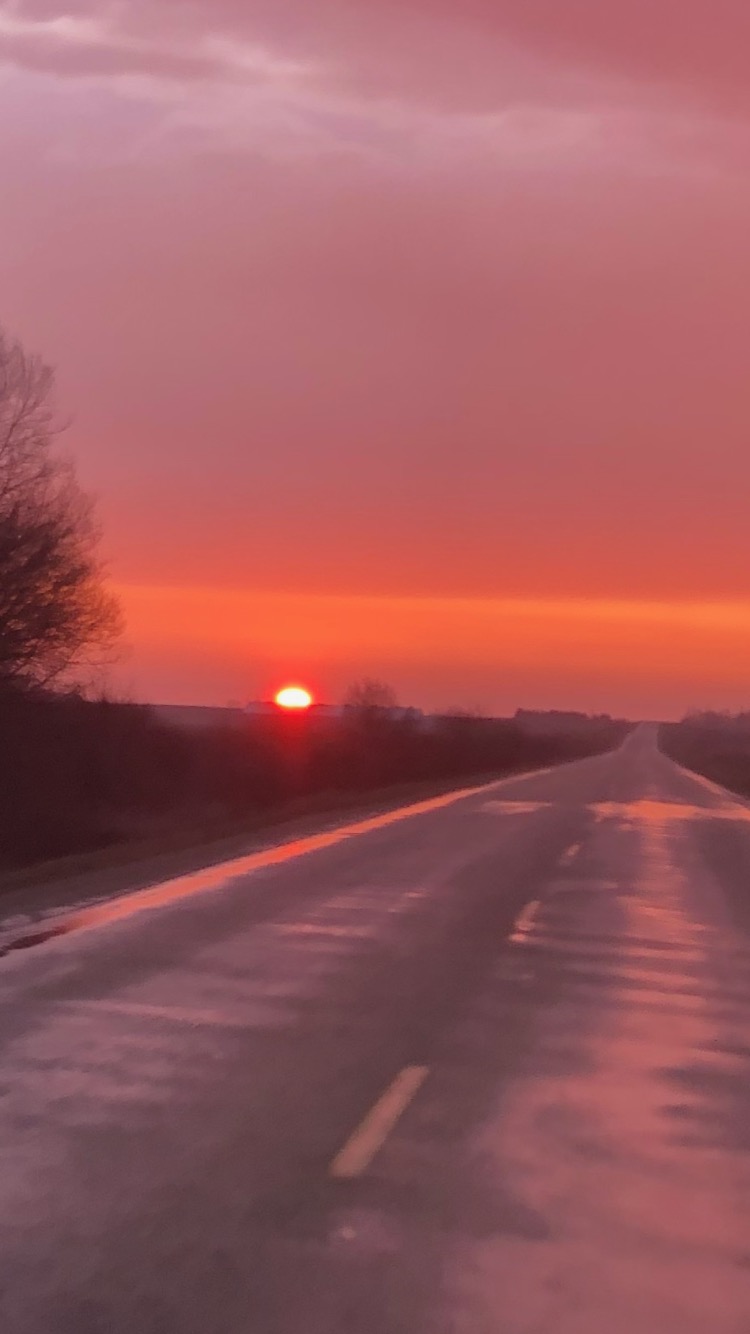 Welcome April! Even though you bring us frightening news, we're glad for the warmer weather. This morning in Butler County, Iowa, on the way to work, my sister captured the sunrise, and had graciously allowed me to share her photos.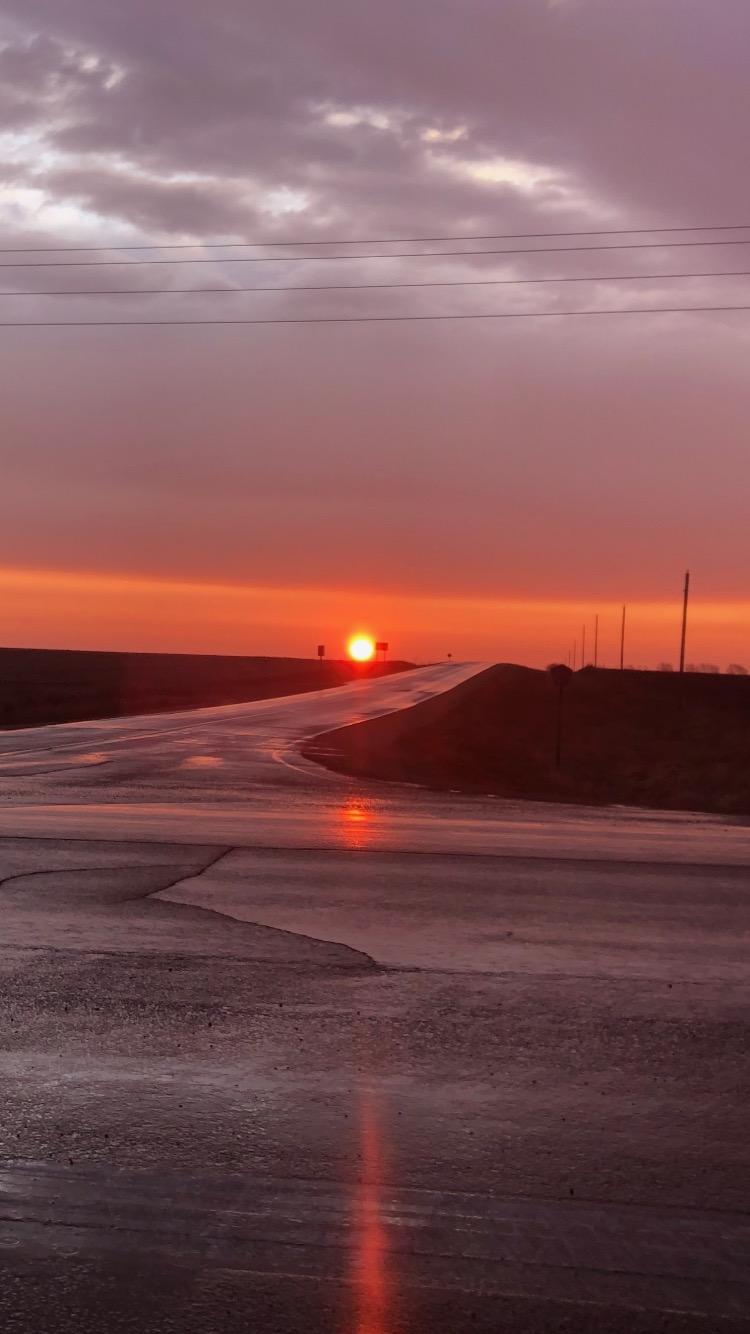 I'm so glad she took the time to pause on the roadway and snap these shots, in a season when we all need reminders of beauty and hope. And what signifies hope better than a gorgeous sunrise?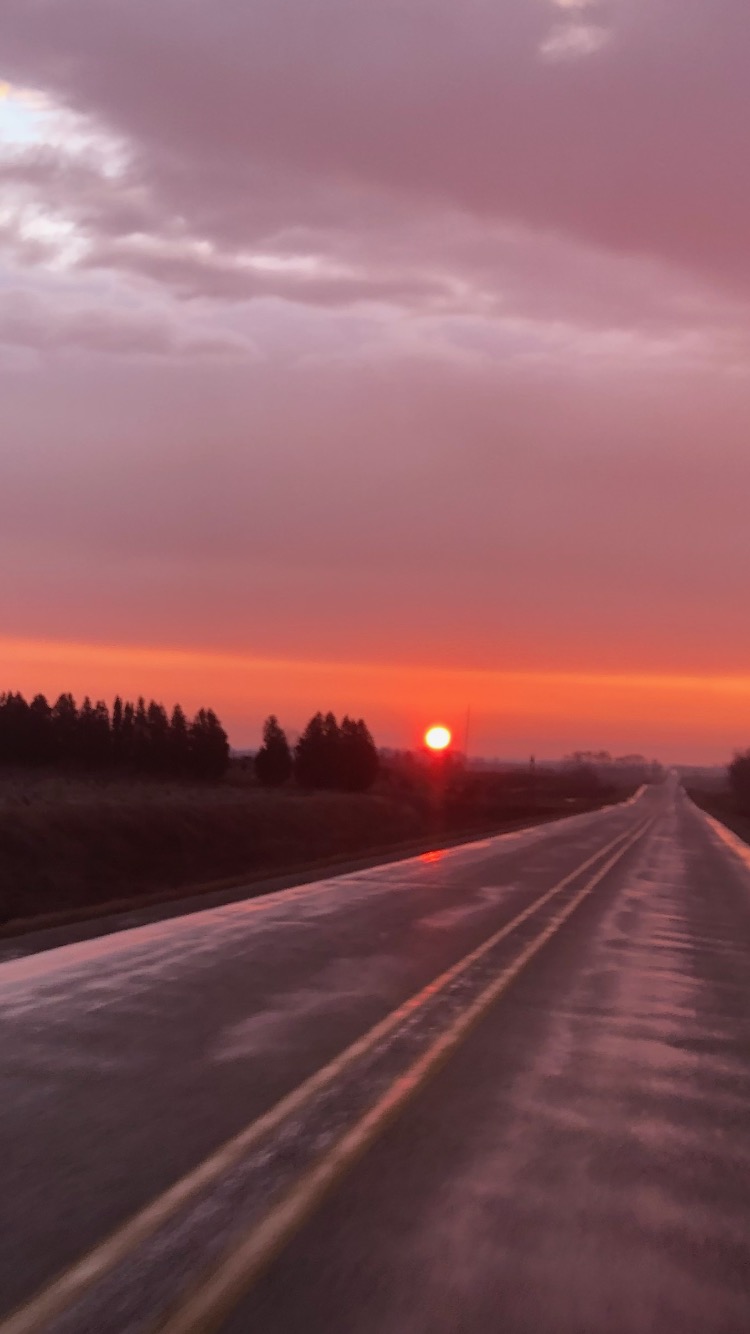 Maybe this can remind us, too, to PAUSE in the midst of bad news. To take the time to do what we can during this period. A ninety-four year-old said the other day, "This makes me think of the polio scare back in the late forties early fifties."
What a recollection–the polio epidemic struck fear into the hearts of Americans everywhere. This woman's sister developed partial paralysis from the disease–she experienced the effects of this disease firsthand.
It's almost always a good thing to PAUSE and consider history–realizing how we worked together to survive other scary times infuses courage. and courage has a lot to do with that wonderful four-letter word H O P E.
May you sense hope right now, even in the shadow fear casts over us.