Spring in the Arizona mountains comes six to eight weeks ahead of spring in the midwest. It's hard to argue with getting to experience this wonderful, bright season twice. The elk gathered in our yard this morning, waiting for our wonderful World War II veteran neighbor to come out. He offers them grain and a couple of them have essentially become his pets.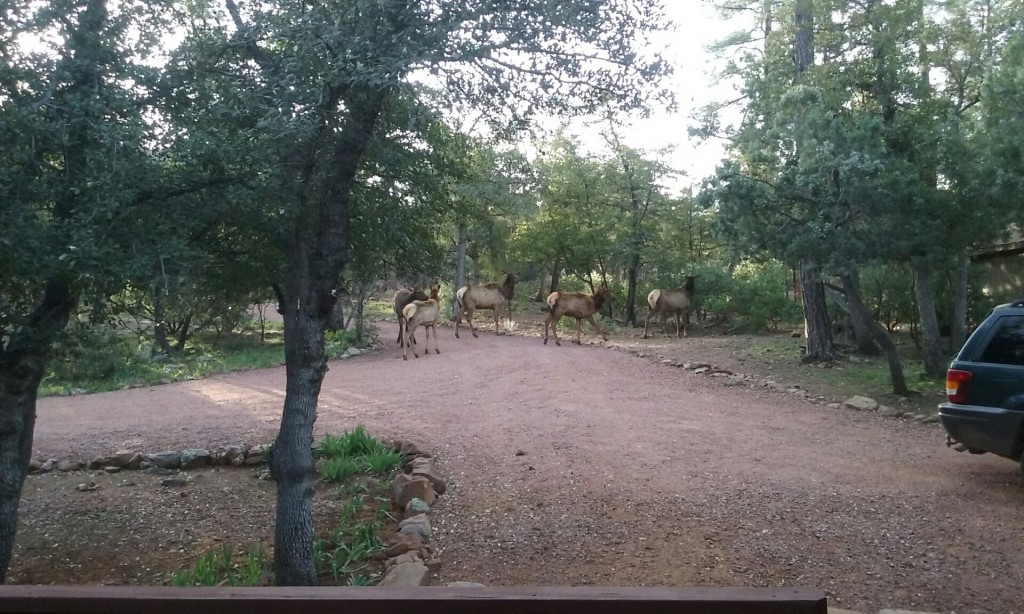 Down the road, forsythia bushes burst into wild yellow blossoms.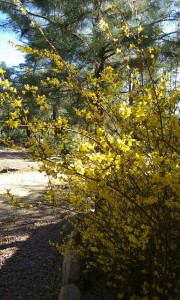 Apple blossoms blend with decorative cherry-like flowers. Against a crystal blue sky and towering pines, these trees warm the heart after winter's cold. (Granted, not as cold as winters north of Missouri, but this year's storms dumped heavy snows here.)We shared pictures of that incredible beauty a month ago.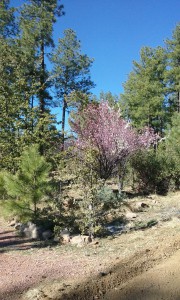 I clicked my camera over and over, hoping to get the perfect shot. (My husband would have!)
Underfoot, fuzzy spring-green mullien peeks through rocky soil. I just learned last week that mullien helps  ear and respiratory health. A new friend here offers a wealth of information on various herbs.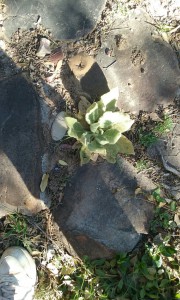 All of this puts me in mind of time's passage . . . spring, summer, winter, and fall. Infancy, childhood, youth, adulthood. Time keeps moving on until we begin counting decades rather than years.
This month, I'm working on a non-fiction manuscript I began writing back in 2010, my first extended time in Arizona's beautiful high desert country. The main word in my "cartoon bubble" right now seems to be gratitude. I'm so grateful for sight, for health, for this quiet place. A lovely concept, gratitude. I liken a thankful attitude to gentleness enveloping my spirit and brightening my outlook on life.