An excited, hearty welcome to Kristen Terrette, who has authored a romance, but now writes literary fiction.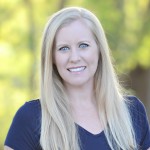 Kristen, why did you choose this genre?
Wikipedia defines literary fiction as a term used to distinguish certain fictional works that possess commonly held qualities to readers outside genre fiction. Literary fiction has been defined as any fiction that attempts to engage with one or more truths or questions, hence relevant to a broad scope of humanity as a form of expression.
That's a lot of words to say it's a genre with a little bit of everything and will touch on some hot-button topics. Some of the most famous ones are: The Help, Lord of the Flies, To Kill a Mockingbird, The Great Gatsby, Life of Pi…
You can see with those titles that literary fiction may stir up controversy, may evoke a sense of justice or compassion, or may just baffle logic. It isn't always lighthearted and funny. It can be those things, but there will be an underlining message for all people, men and women, young and old. Literary fiction will span the gamut of human emotions…happiness, sadness, heartache, pain, love.
All that to say, I fell into writing in this genre. I started, See You Monday (which I am querying now), and once I was well into it, I decided, yes, this novel falls under literary fiction–at least I believe so! It is a story inspired by my mother's childhood, things she went through or witnessed during a tumultuous time in history.
The story alternates between present day and the early sixties, during desegregation, the civil rights movement, Martin Luther King's iconic speech, and even the Kennedy assassination. She was just a ten-year-old girl but through a course of crazy events, God became very real to her.
So why do I write literary fiction? Because my mother's story needed to be told … had to be told. I feel the same way about the other literary fiction stories and plot lines occupying my mind that haven't made it to the page…yet.
What's your favorite literary fiction novel? Or do you steer clear of literary fiction? Why?
Kristen, I'll be the first to answer, since I may not have internet access on January 20 and 21. I don't steer clear of literary fiction–oh, no! I relish this genre, and am so glad to meet an author committed to writing it.
Literary fiction has instructed, comforted, and challenged me over five decades of reading. I hope more and more people will embrace this genre. Actually, I write women's fiction, but feel it might be categorized as literary.
Kristen, thanks so much for visiting here, and I hope your article spurs lots of interaction.
Readers: Kristen is giving away an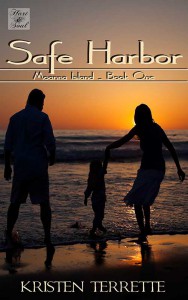 e-copy of her contemporary romance Safe Harbor.  
Please leave a comment for her for a chance to win. Next time she visits, I hope See You Monday will have found a publishing home so she can offer you a copy of that! 
Contact Kristen: www.kristenterrette.com Facebook:https://www.facebook.com/authorkristenterrette/
Twiiter: https://twitter.com/KTerrette