Kathryn Moore, an author with Lighthouse Publishing of the Carolinas, celebrates her first fiction release with a look at what motivated her to write. CAN WRITERS REALLY AFFECT THE REAL WORLD?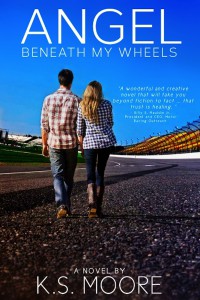 Thanks Kathryn, for sharing with us today.
Please leave a comment to encourage this new author on her journey. 
Why I Write
Can one woman's voice have an impact on our culture?
A few years ago, with two children entering their teens, my husband and I voiced a frustration with the rarity of family appropriate movies. Our children were too old for Disney and Pixar and they definitely weren't ready—in our minds anyway—for PG-rated films. Sadly, we simply stopped going to the movies.
Later that same year, my mother-in-law, a prolific reader like me whom I absolutely adore, recommended a book to me. I read it and, while it was a good story, the writing was downright horrible. It made me think, Heck, I could write better than that. And the more I thought about it, the more I talked myself into it. People around me—at work, at home, on several boards I've served on—often asked me to handle the correspondence or proofread what they'd written. Obviously others thought I had a way with words.
I'm the kind of person who lights my own little candle instead of cursing the darkness and my personal mission statement is to live a life that's pleasing to God, along with those I love. So, being compelled to use my gifts to write a story with cultural impact seemed like a God thing.
When I sat down to decide what to write, I kept two things in mind. It had to be a story my whole family would enjoy and it had to be something that would make a great movie.
I decided on a love story because every box office hit contains a great romance, but I wanted it to be one my husband would enjoy. So when my brother described an interesting film he'd watched called Gas Hole, an eye-opening documentary that alleged a massive cover up by oil companies, it sounded like the makings of an intriguing story and one with a definite modern-day interest, given the volatility of gas prices. According to the documentary, "Big Oil" has been suppressing innovations in fuel efficiencies for years, even going so far as to murder at least one very bright young inventor who had the idea for an engine that ran on vapor.
Like many men, my husband is into cars. Coupled with my above-average-for-a-woman knowledge of engines, mechanics and chemistry in general, I came up with the idea of a young woman who, like me, grew up working on cars with her father. My husband and son love NASCAR too so I thought that would provide an exciting backdrop as well as tie in nicely with the idea of fuel efficiency.
And finally, above all, I wanted it to be wholesome and family friendly, with a meaningful message for young people. So my heroine is a young woman of faith who's made a commitment to God to save her virtue for marriage. She wears a purity ring and the story explores how difficult it can be for a young woman to retain those ideals in our modern culture.
My agent sent a proposal and an advance reader copy of Angel Beneath My Wings to a Hollywood screenwriter/producer last month. The book came out February 29th. So wish me luck or say a prayer and if you'd like to add your flame to my little candle. I hope you read my story and help spread the fire.
Purchase link: http://www.amazon.com/Christian-Womens-Fiction-Beneath-Inspirational/dp/1938499670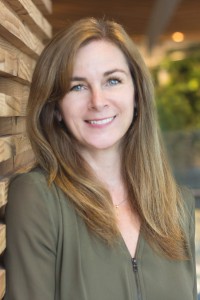 Check out Kathryn's website: KathrynSueMoore.com