This is exciting–(:
Congratulations to my reader and author friends–we have a new publishing venue! One of the editors, Karen Ullo, joins us this week. She's also an author–see below for her GIVEAWAY details.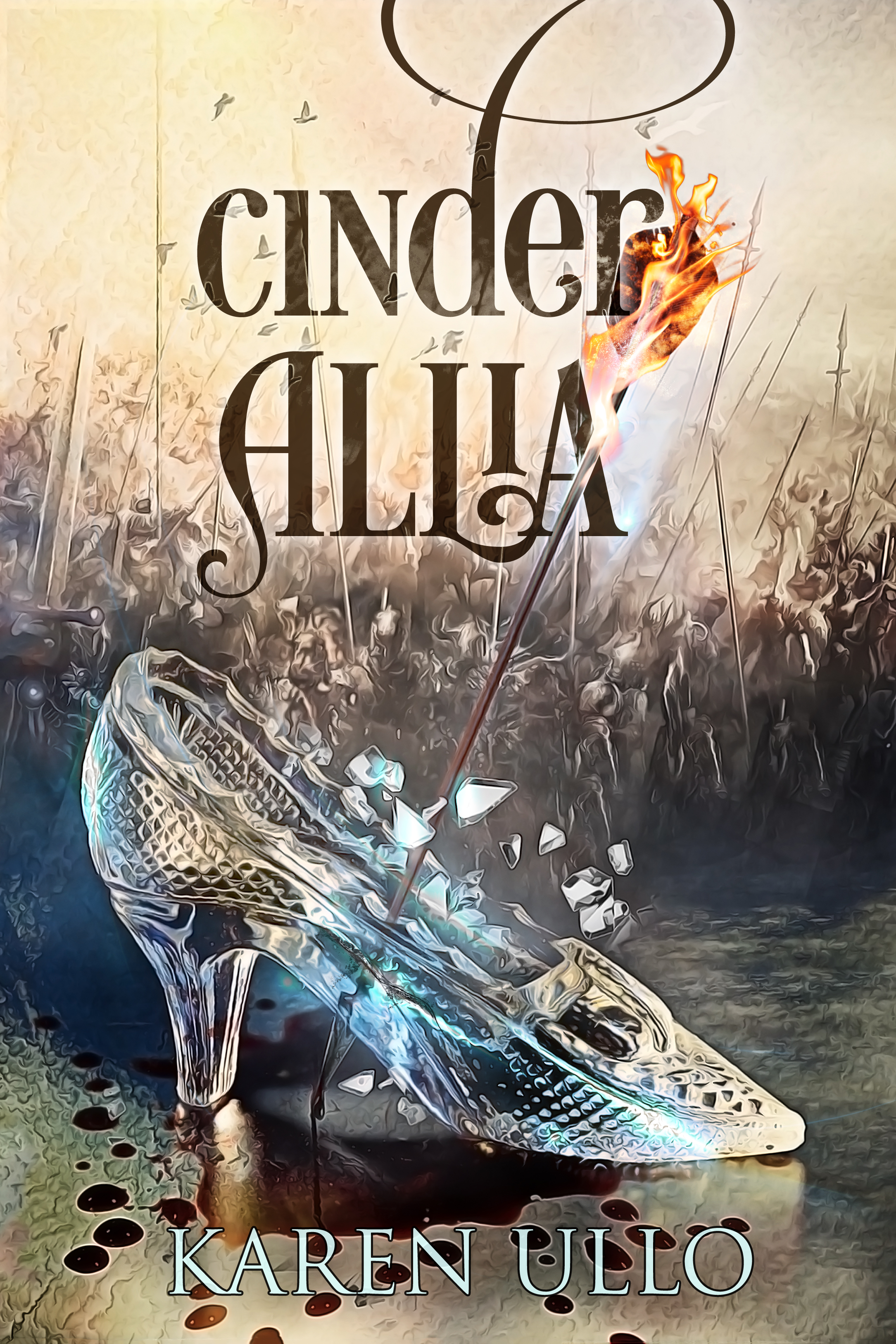 Thank you, Gail, for inviting me to be here with you this week! I'm thrilled to introduce your readers to my fantasy novel Cinder Allia, as well as Chrism Press, a new imprint of Gail's own publisher, WhiteFire Publishing, dedicated to fiction from Catholic and Orthodox perspectives.
First, I'm absolutely thrilled to announce that, hopefully within the next few years, Cinder Allia will become a movie! Believe Entertainment (God's Not Dead, Unplanned) recently purchased the film rights, and we are actively working on developing the film!
What if the happy ending dies before the fairy tale even begins?
The way the idea for Cinder Allia came to me is a funny story. Once upon a time, I got together with some of my childhood girlfriends for a sleepover. We were all in our mid-twenties and still single. Sometime after midnight, we started wondering what had happened to our Prince Charmings. Fairy tales had promised us princes! Then we thought, what if Prince Charming had died before we could meet him? We concocted a very silly story that the prince's guardian angel had gone on vacation and left a replacement—the Angel Vinnie—in charge. Vinnie had been asleep on the job when the prince got whacked by a crack dealer.
Fast forward many years to a happily married, mother-of-two version of myself… and I realized there really was something to that idea. What if Prince Charming died before he could save Cinderella—and what if it was the fairy godmother's fault? Out of that very silly seed of an idea, something completely different blossomed: a tale of war and espionage, with a crippled prince, a spy priest, a stepmother whose wickedness is poised to take down the throne, and a cinder maid who has to save not only herself, but her kingdom.
I'm pleased to be able to offer a signed paperback of Cinder Allia to one lucky person who comments on this post, so please, ask questions, make comments, and let's talk fairy tales!
I'd also like to invite you all to come join the fun at Chrism Press. If you read a lot of Christian fiction, you may (or may not) have noticed that there are very few depictions within this market of Catholic and Orthodox Christians. Surprisingly, the story of Chrism Press begins with two Evangelicals, David and Roseanna White, the owners of WhiteFire, who noticed that lack and wanted to create a place for these voices to be heard. Rhonda Ortiz and Marisa Deshaies, two Catholics who were already part of the WhiteFire editing team, invited me to join them, and a new imprint was born. Our first releases will be issued in the fall of 2021. I hope you'll sign up for our newsletter, and if you want a sneak preview of what this ecumenical fiction looks like, check out the book that inspired it all, Roseanna White's own The Number of Love.
It's lovely to "meet" you all. Thank you once more to Gail for hosting me. Come find me on the web!
My website: www.karenullo.com
Facebook: www.facebook.com/karenulloauthor