About a week ago, Lance emptied a 1,500 piece puzzle on a table he moved in from outdoors. A card table wasn't big enough to hold everything. First thing, of course, he put together the frame.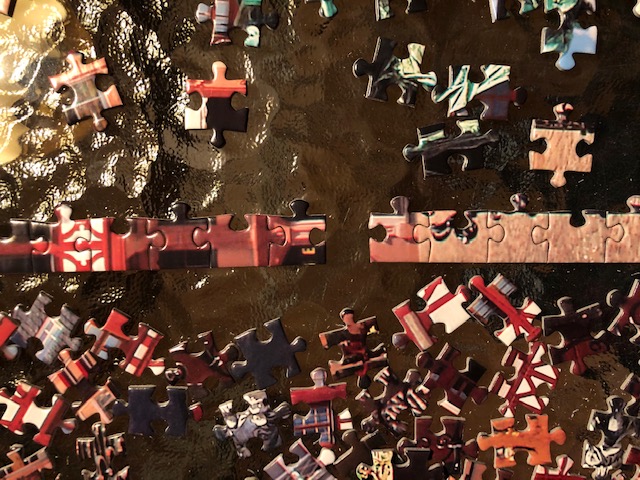 Except for one little piece. Now, how hard could it be to find ONE straight-edged puzzle piece in the mess spread out before us?
Very. Two days later, I happened upon the recalcitrant object and jubilantly fitted it in. Oh, the satisfaction!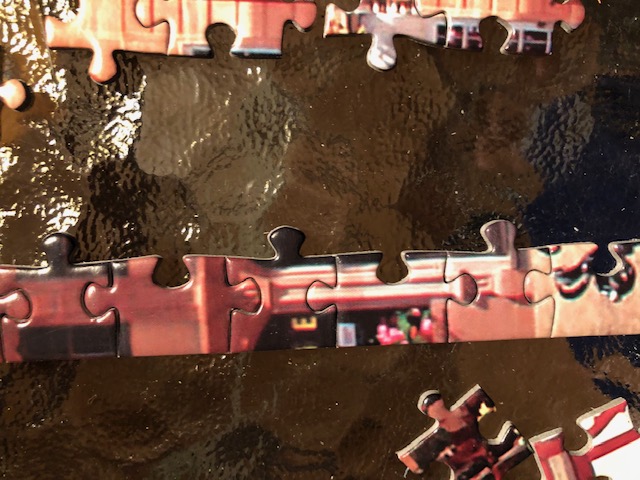 Since then, long hours have passed organizing pieces by color, being foiled at fitting them in, and fretting when it seems as though ONLY THE ONE PIECE we're seeking seems beyond our grasp.
Puzzles are somewhat like writing a book. They may lead you down dead-ends at times. They keep you up late.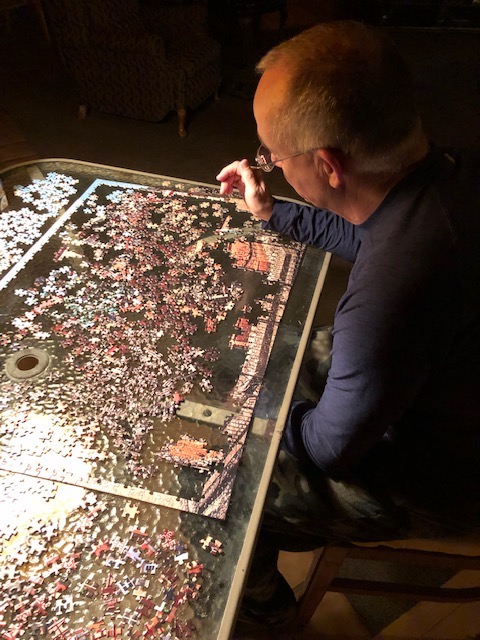 And they're addictive…perfect for a January getaway.