A friend of mine from Cedar Falls, Iowa sent me this photo today, and won my heart.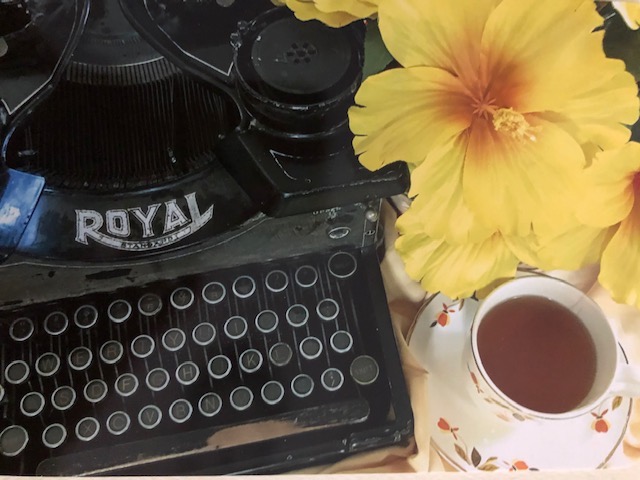 What has she captured? Beauty, purpose, and comfort. A flower, a symbol of the world of writing, and a lovely cup of tea.
Last night, I sipped from my cup as a Texas writers' group and I explored the process of memoir writing. Even by ZOOM, we formed a connection, and I hope to meet these sincere writers in person one day.
Writing is all about sharing one's thoughts, one's heart.
And then there's tea…ahh….during World War II, Winston Churchill ordered LOTS of tea . . . made it a priority for the troops. In the midst of war's horrors, he took thought for this sort of tangible comfort.
No wonder that iin Land That I Love, Everett and William cling to the joys of teatime and pass this treasure on to little Donnie. No matter how far you go from home, a cup of tea can take you back.
(Thanks to Sue Schuerman for the photo!)