"Creativity can serve as an anchor in our lives, giving us hope for something beautiful to emerge from the emotional wreckage around us. That's what I hope my readers will experience in my novels as they escape into another realm…"
~Debra Whiting Alexander
WELCOME, Debra Whiting Alexander! As an Emily Dickinson lover, I'm excited about your new release. Debra's here to tell us more, and is offering a GIVEAWAY to a commenter: See details below.
A RIVER FOR GEMMA
(Releasing August 16, 2021 Available for preorder now!)
Three spirited women. One perilous past. And an unlikely heroine…
Pigeonholed as "intellectually disabled," a young woman's desire for motherhood collides with her grandmother's hidden past, forcing her to muster the grit to save their lives. A sparkling tale of wild courage and unexpected miracles.
Sometimes a woman must take risks to learn to be brave…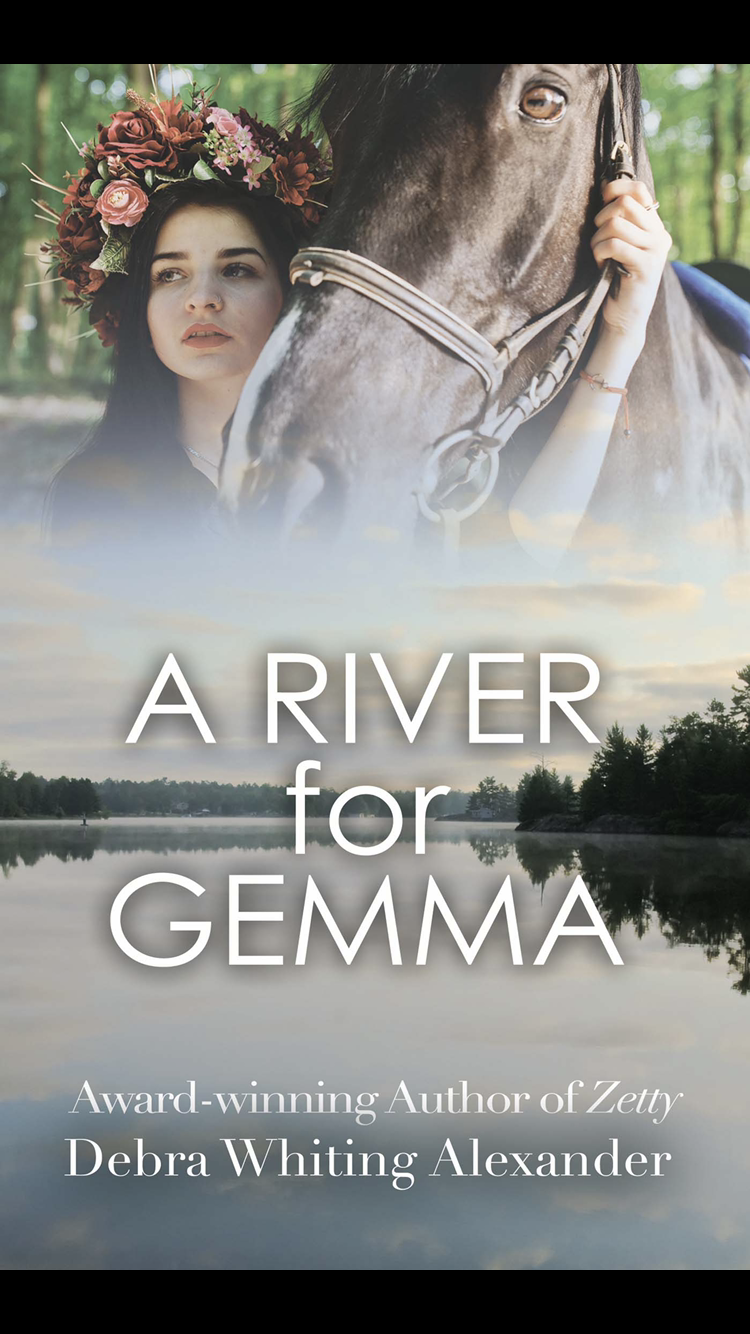 When I was nine, I read the poem, "I heard a Fly buzz—when I died", by Emily Dickinson. That little poem stirred something in me—a desire to capture on paper compelling moments of life in a simple way. When something touches my soul, I listen to it. Those moments often end up in my novels.
Raised in San Diego, I grew up on a steady diet of western movies and musicals and a love for the ocean, cowgirls, pianos, golden retrievers, and art. In Oregon my home backs up to lush green fields, horses, stunning sunsets, and hazelnut orchards. The beaches of southern California were the inspiration for my debut novel, Zetty, but it's in the landscapes of the Pacific Northwest that I found inspiration for my second novel, A River for Gemma.
Inspired by my grandmother who died in a psychiatric hospital at the age of 41, Zettyblends personal history with my professional background. The story shines a light on the stigma of mental illness and the shame that often accompanies it. A River for Gemmais the story of a young woman with an intellectual disability and challenges our ingrained perspectives on disability and capability. Writing an uplifting story about nature and the pure of heart gave me a wonderful escape from the difficult years our country has recently experienced.
My writing career began with seventeen published books of non-fiction related to post trauma recovery for children and families, including a project written for schools and parents following the 9/11 attacks. My passion today is to write stories about the humor, spirit, and strength of unconventional women. I relish the opportunity to write about friendship, motherhood, mental health, and to do it with spiritual substance —matters of the heart and soul. I'm hooked on Upmarket Women's Fiction because it allows me to integrate all the things I love most.
Comment and Like for a chance to WIN a signed copy of A RIVER FOR GEMMA! Winner to be announced Thursday evening. Good luck!
Find out more at: https://www.debrawhitingalexander.com
http://www.facebook.com/TheAuthorDebraWhitingAlexander
Twitter/DebraWAlexander
Instagram/DebraWhitingAlexander