Welcome to Jodie Wolfe, whose new Smitten (Lighthouse Publishing of the Carolinas) release To Claim Her Heart, has made it to the top of my reading pile. Want to take a time-trip back to 1893 and experience romance in the Cherokee Strip Land Run? Then this is perfect for your summer reading, and if you'd like to qualify for a drawing for a free e-book, please leave a comment.  
Here's the great cover, and I've asked Jodie some questions about her novel.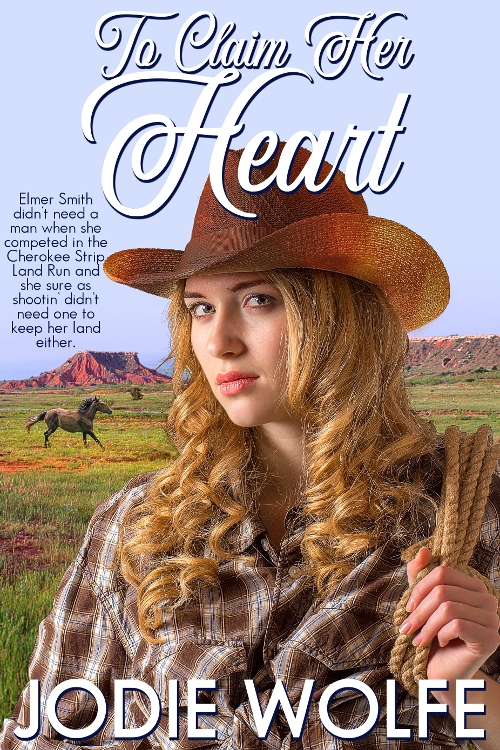 Tell us why this story is dear to your heart. It's the one my mother-in-law always wanted me to write. Sadly, she didn't live to see the book in print, but when she was dying she knew I had written the story.
How did your favorite character take shape?
I wanted my hero and heroine to claim the same piece of land and planned to have the hero be a preacher who was at a loss after his fiancée died. I needed to come up with a feisty heroine who also had hurts from her past that would necessitate her particular affinity to a preacher.
Does she/he remind you of anybody?
Not anybody in particular. I often try to create quirky characters that prickle each other from the beginning because it's something I enjoy reading. 🙂
Here's the back cover blurb for To Claim Her Heart
 In 1893, on the eve of the great race for land, Benjamin David prays for God to guide him to his 'Promised Land. Finding property and preaching to the lost are his only ways of honoring his deceased fiancée. He hasn't counted on Elmer (Elsie) Smith claiming the same plot and refusing to leave. Not only is she a burr in his side, but she is full of the homesteading know-how he is sadly lacking.
Obtaining a claim in the Cherokee Strip Land Run is Elsie Smith's only hope for survival, and not just any plot, she has a specific one in mind. The land's not only a way to honor her pa and his life, but also to provide a livelihood for herself. She's willing to put in whatever it takes to get that piece of property, and Elsie's determined to keep it.
Her bitterness is what protects her, and she has no intentions of allowing that preacher to lay claim to her land . . . or her heart.
Please share a favorite quote from your book.
I love this quote from my hero, Benjamin.
"You can't keep holding on to the bitterness, or it'll eat you alive. Don't allow Satan to win. He desires for you to be discouraged, defeated, and unforgiving, but God has better things in store for you, if you'll allow Him to work in your life again."
What do you want readers to come away with?
A sense of the hope we have in Christ. No matter what struggles we go through (or my characters go through), the Lord is always faithful and provides hope in ways we least expect it.
Where can readers connect with you?
Website: https://www.jodiewolfe.com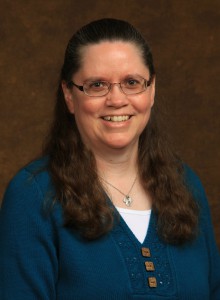 Jodie Wolfe creates novels where hope and quirky meet. She is a member of American Christian Fiction Writers (ACFW) and Romance Writers of America (RWA) and has been a semi-finalist and finalist in various writing contests. A former columnist for Home School Enrichment magazine, her articles can be found online at: Crosswalk, Christian Devotions, and Heirloom Audio. She's a contributor for Putting on the New and Stitches Thru Time blogs. When not writing she enjoys spending time with her husband in Pennsylvania, reading, walking, and being a Grammie. Learn more at www.jodiewolfe.com.