Talk about authentic…take a look at these women – oh, so stylish! The one with the white hat has a Veronica Lake "victory roll," prevalent during World War II. This hair-do kept women's hair out of the way in such a busy time, and helped them avoid accidents with machinery at their jobs, as well.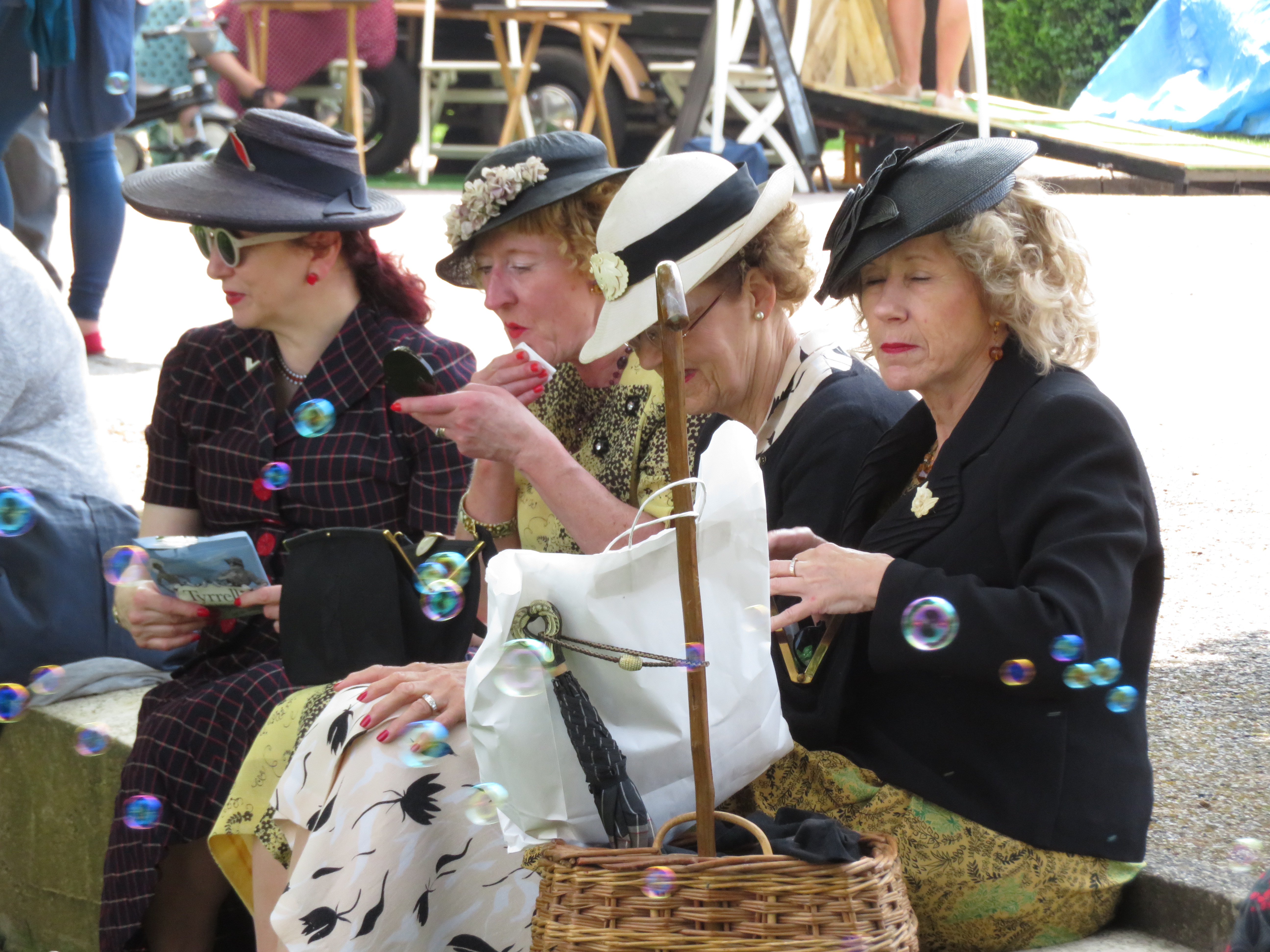 One of these ladies might work in a factory, like her American counterpart, Rosie the Riveter, or as a secretary to someone in Winston Churchill's underground war rooms.
These are the types Addie and Kate would have encountered in Charles Tenney's office, or on the streets of London.