This month has gone so fast. We're enjoying the sunshine and warmer temperatures, and have planted our potatoes. Yes, the day before Easter, just one day after the Old Farmer's Almanac says those spuds ought to be in the earth, producing more of their kind. 
Yesterday Lance spotted an eagle–he thinks maybe it's a young one "kicked out of the nest," and in this shot, it does look a bit quizzical. Just what am I to do with this great big world around me?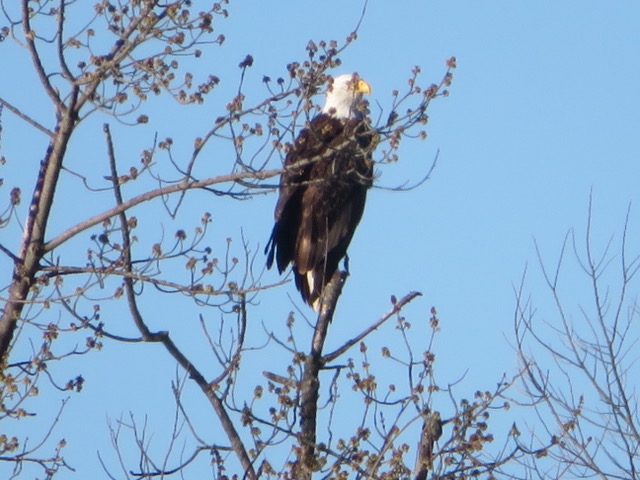 We enjoyed watching our granddaughter's determined races yesterday…talk about concentration–she knows what to do–her very best!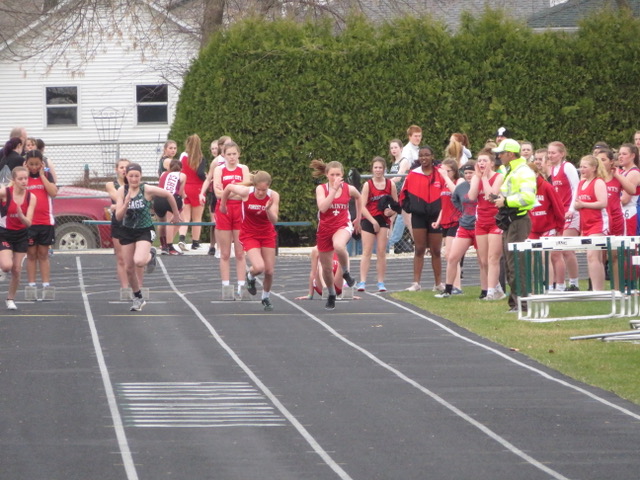 Makes me think of a WWII heroine…a young woman who surveyed her world like the young eagle Lance spotted, saw everyone making their contribution to the war effort, and longed to do the same. She only needed a little guidance…and it arrived in good time. 
Then she was off, doing her VERY BEST to support the troops "over there." 
If you'd like to read her story and can post a review on my Amazon.com page, I would be happy to forward you an e-copy. Please contact me at my e-mail: gkittleson@myomnitel.com