My husband sent me this photo, not one he took himself, and it it launched the Christmas season for us. With our store of books, we could easily fashion two or three of these inventive trees. I bet many of you could, too.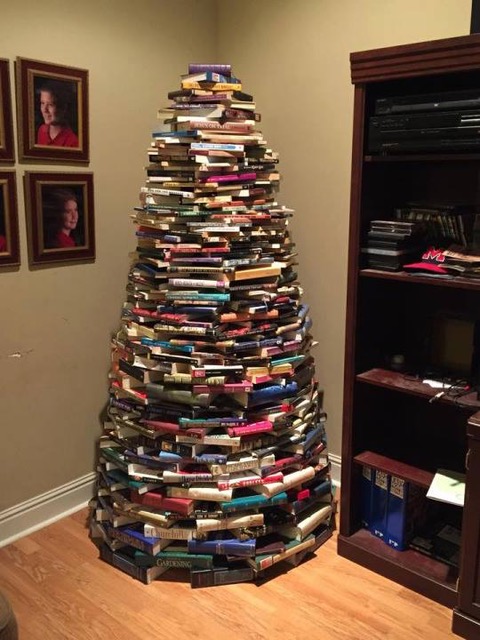 It's fun to try thinking of something new this year, although we're creatures of habit and usually change very little around the holidays.
But before I seriously think about that, I have several book talks coming up–I'll be at the Cresco, Iowa library on December first at 11:30, and at the Kirkendall library in Ankeny at 11:30 on the seventh, Pearl Harbor Day. That's RELEASE DAY also. (:
Speaking of Kiss Me Once Again, I want to say a big thank you to all my writer and reader friends who made this book's launch party so memorable last Monday…it's good to know you all care enough to share in this stepping stone on my writing path.