Janie Winsell writes in a genre I've never tried to write, and actually haven't read, either. So we get to explore new territory this week. Janie, please tell us how you got started in this genre and about the process.
Romantic Suspense has tightened my focus and caused me to search deep within myself for my author voice. I love building the anxiety of my story until it explodes. But, writing Romantic Suspense is double duty, requiring equal parts Romance and Suspense. Some writers may argue that it's more one than the other, but I believe in equal representation of both for the book to be considered a true Romantic Suspense.
The Romance part is formulaic. The Heroine meets the Hero within the first chapter. They either hit it off, or they don't for some reason. By the middle, they end up together, but then something happens and they break up. Then, at the end they get back together. Simple, I know. And don't get me wrong, I love reading pure Romance, but then I discovered Dee Henderson, and all bets were off.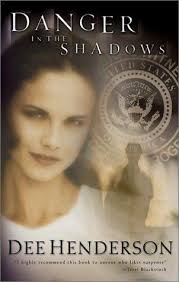 Ms. Henderson wove such an intricate romantic story, but amped up the adrenaline with nail-biting suspense that had me flipping real pages faster than the Kindle feature. I was hooked. Still, I wasn't sure I could pull that off in my own writing.
Then, my past crashed into my fiction writing, and a new series was born. The Singlehearted series is near and dear to my heart. Being a survivor of sexual abuse, I know all-too-well the struggles, insecurities, and anxieties that come with surviving. I wanted to write inspirational stories of survivors, but with the suspense that drove Ms. Henderson's plots. I wanted readers to tear through my book's pages, too.
Suspense is all about building up the tension in a story through multiple viewpoints: Heroine, Hero, and Villain. This gives the reader a broader story view. It's not a mystery, so they aren't trying to figure out who did what. In suspense, the reader knows who the villain is even if the heroine doesn't. And that villain throws dilemmas in the heroine's way.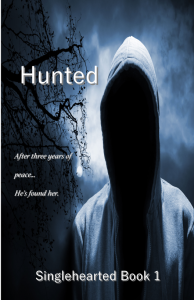 Brooklynn, my series heroine, has finally picked her life up after a brutal rape three years ago. She's met someone she can see herself dating, and she's decided to go back to college and finish her degree.
Octavious (my villain) hates that Brooklynn lived, and now he's come to finish the job. But he has another agenda: he wants her to pay for surviving first.
It becomes a cat and mouse game after that. Octavious does something, Brooklynn reacts, thinking she has the upper hand. But then another obstacle appears. Each obstacle becomes more dangerous until the tension explodes in the climax, and it looks as if Octavious has won.
All throughout this tension-filled plot, Brooklynn follows the romance guidelines–falling for the hero only to lose him and then get him back.
And now you know the ingredient list for my current Romantic Suspense series.
WOW — sounds like quite the challenge, Janie. One of my favorite quotes says, "Every once in a while, bite off more than you can chew." I've found that we most often rise to the occasion! All the best to you in your writing career, and readers, Janie is giving a print copy of an inspirational novel she wrote to one of you who leaves a comment – enjoy!