A big welcome to author Hallie Lee, who has published screenplays and now writes women's fiction. Impressive! She gives us a look at her novel, Paint Me Fearless, which debuted at the number #1 spot on Amazon's Hot New Release chart in contemporary Christian Fiction, and continues to battle the top spot out with Robert Whitlow.
Hallie is giving away a commenter's choice–e-book or paperback. She has agreed to an interview, so here goes: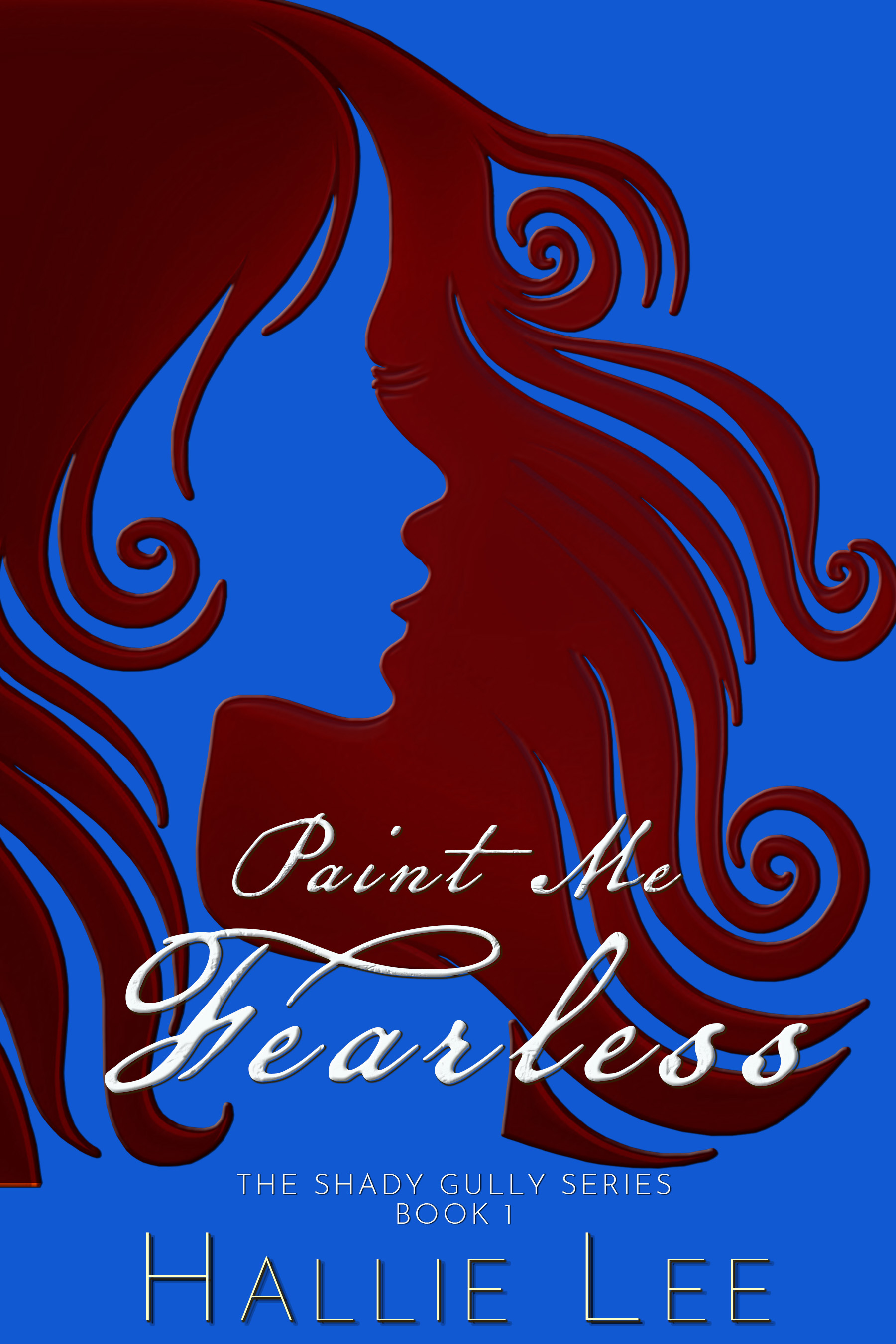 1) Tell us what is unique about your novel.
Paint Me Fearless depicts real struggles in women's lives in a way that's both edgy and innocent. Told in first person, the story alternates between the two main characters, Desi and Robin. They are young, and insecure. Like we all are at that age! What makes this book unique, I think, is the truth about the way we carry those insecurities into adulthood, even when we should know better, we still struggle with feelings of inadequacy, body hatred, loneliness – and jealousy.
Through these characters, we see how fear affects the choices we make, and how it can alter our lives. The message is how we can overcome the falseness of the lies, and be free of the fear.
2) How would you categorize your genre?
Honestly, I think it crosses genre lines and would resonate with fans of both mainstream women's fiction as well as uplifting Christian literature. While certainly grounded in a Christian worldview, the characters are flawed, relatable … and redeemable. Like all of us.
3) What's your background? How'd you get here?
It took me a while! I wrote short stories in high school. Romance novels in my twenties. I got a lot of no's. A lot of rejection. But my mama read everything I ever wrote. She inspired me. Encouraged me. So I never gave up. I suppose I honed my skills when my family moved to Santa Fe. It's a movie making town and I had a lot of opportunities there. I learned to write screenplays, and had some success.
3) I see you've won the Actor's Choice Award at a screenwriting conference in Santa Fe and a Silver in Drama in the PAGE International Screenwriting Contest. Tells us about that. Did you meet any movie stars? Ha!
I did! I met Shirly MacLaine. I saw Alan Arkin in Whole Foods. The Longmire guy, Robert Taylor, in Albertson's. Ali McGraw. But in Santa Fe you have to be real cool about it …Ha!
5) You grew up in Louisiana, right? Is that what inspired Shady Gully, Louisiana? Will the rest of the series take place in Louisiana?
Paint Me Fearless spanned Louisiana, New Mexico, and Kentucky. Write what you know, right? Ha! It's the Shady Gully Series, so sure, mostly in Louisiana, but my characters will take a few trips to the land of the bluegrass in Kentucky for sure.
7) What should readers expect in Book 2?
A little more intrigue. And a lot of humor, believe it or not. It will take place five years from the end of Book 1, and this time, the story will be told through the point of view of men. We're going to learn more about Wolfheart, the anti-villain of Book 1. But we're going to see Robin and Desi and all the gang as well!
A note from Hallie: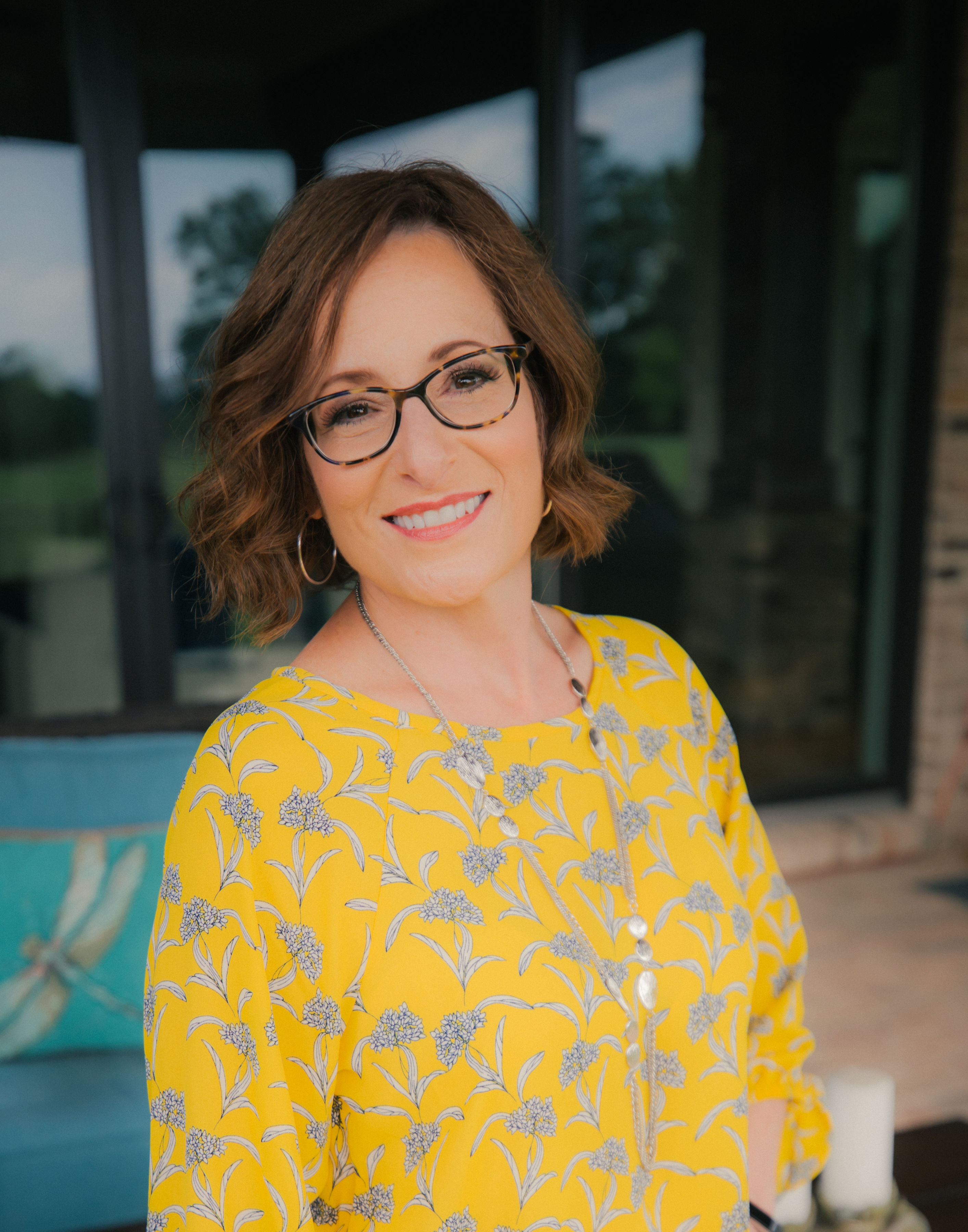 When the delightful Gail Kittleson invites you to be a guest on her blog, you do a little happy dance, say a little prayer, and (hopefully) rise to the occasion! So…with that… Happy 2021 everyone!
I'm Hallie Lee, and I'm honored to "meet" you today. Like you, I'm a fan of Gail's, not only for her inspirational, prolific writing, but for her wisdom, her guidance, and of course, her flowers!!
Paint Me Fearless is set in Shady Gully, Louisiana, a small town chocked full of ornery, cantankerous characters. Think Steel Magnolias meets Divine Secrets of the Ya-Ya Sisterhood. It's Inspirational/Women's Fiction, and it's Book One in the Shady Gully Series…
Paint Me Fearless
Sometimes just the perception of betrayal is enough to destroy a lifelong bond…
It's the spring before high school and DESIREE and ROBIN have little in common.
DESI, having moved to Shady Gully from Albuquerque, is miserable as she tries to adjust to small town life, while ROBIN, forever doomed at the "bottom of the popularity pyramid" is terrified she'll never measure up.
When Desi is introduced in class, Robin hates her on sight, but fate draws these two alienated girls to one another, and together they overcome mean girls, weight hang-ups, and disturbing family dynamics.
Their bond stands the test of time, even as their paths diverge and they raise families of their own, but when a shocking betrayal ignites old insecurities, the layers of their friendship begin to unravel.
As they confront the lies that ravaged their lives, they finally learn that the world's prizes—beauty, recognition, and approval—are fleeting. And with that truth they find the freedom to live unashamed. And unafraid.
Reviews/What They Are Saying:
"Paint Me Fearless resonates with the crippling effects of our insecurities, both those we inherit and the ones we create."
"A sweeping story of family, friendship and the lies the devil tells us about ourselves …"
"A touching novel about two girls molded by their small town and the whimsical brushstrokes, both beautiful and shameful, of the adults in their lives."
Author Bio:
I've lived in the south all of my life (with the exception of a brief stint in New Mexico) and most of my novels and screenplays are set somewhere below the Mason-Dixon line.
Despite my kinship with all things southern, it was the brief stint in Santa Fe, New Mexico where I honed my writing skills. The exposure to such a creative movie making community gave me the opportunity to attend many writing conferences and classes.
As my screenplays were recognized with placements and awards in various contests, I had the opportunity to take a course with Emmy Award winning screenwriter Kirk Ellis in Santa Fe. Beyond that, producer Ronnie Clemmer (A League Of Their Own) saw something in me he wanted to mentor.
But alas, my heart is southern. After a move to Kentucky a few years ago, I put away the screenplays and focused once again on my real passion—writing novels.
THE SHADY GULLY SERIES is the result. It's women's literature. It's book club fiction. It's faith based. It's me.
Social Media: Visit Hallie's website and sign up for her newsletter at www.hallielee.com
Paint Me Fearless, The Shady Gully SeriesHot New Release on Amazon
Follow on Instagram
Follow on Facebook
Follow on Twitter
Purchase Links –
Paint Me Fearless (The Shady Gully): Lee, Hallie: 9781952474279: Amazon.com: Books