Thanks for visiting us this week, Deborah – meaningful thoughts on gratitude here! And Deborah's giving away an e-copy of her novel, Love Comes Calling, to one commenter.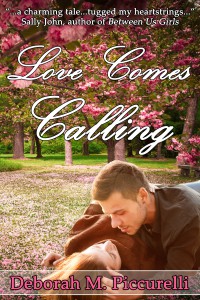 GIVE THANKS IN EVERYTHING
As Thanksgiving comes, I usually tell my Father in Heaven what I am grateful for. Things like family, our home, health, finances; all the standard stuff. And that's all okay, but shouldn't I be thankful for those all the time?
The obvious answer is "yes." However, as I ponder this question, I'm led to wonder if there is more I should acknowledge. Something I might not ordinarily think of, or that I take for granted every day. Little things I might even pray about, but forget the answer came from Him.
For instance, we've all heard about people who pray to find a good parking space (and many of us have done so ourselves) before driving where they know the cars will be packed as tight as brown sugar in a measuring cup. Even though I have good intentions to thank the Lord when I find a spot right in front of the building,  my haste to get out might crowd out reverent thoughts. I can't tell you how many times, in any given situation, I remember all too late when the Father answered a prayer and I forgot to send up a simple thank you.
I recently made a firm decision to take time during morning prayer to credit God for everything I can think of, great and small. Things like giving me another day of life, for the breath he's put into me, for being closer to me than that breath. I'll even thank Him for answers to prayer I haven't seen yet. Good start, right? But I keep going as far as time will allow, because I know I'll never run out of things to thank God for.
What it all comes down to is finding something to thank the Lord for in every situation. Even the bad ones. I also like to develop the characters in my stories with that same attribute. In my most recent book release, the once-beautiful heroine has been disfigured in an auto accident, shattering her career as a prima ballerina. But with God's help she bounces back and makes a life for herself. Only when a handsome stranger walks into her life does any of it begin to matter.
My prayer is that we can all rejoice and thank God in everything.
Have a happy and blessed Thanksgiving Day!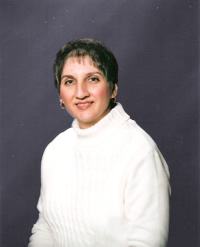 After years of reading books and watching movies with an element of romance, Deborah M. Piccurelli's desire to write romance and romantic suspense novels came naturally. She is active in her church and is an advocate for sanctity of life. Deborah is the author of two novels, a novella and several cause-related newspaper articles. She is a member of American Christian Fiction Writers. As one of the winners in a contest by The Christian Authors Show, details of Deborah's writing journey can be found in the 2013-2014 edition of the book, 50 Great Writers You Should Be Reading. Deborah lives in New Jersey with her husband and their two sons.
Deborah's contact information:
Website: www.deborahmpiccurelli.com
Twitter: @DebPiccurelli
Facebook: www.facebook.com/deborah.piccurelli
Pinterest: www.pinterest.com/DebPiccurelli