Jennifer Hallmark shares her recipe and some Thanksgiving thoughts with us today.Thanks, Jen!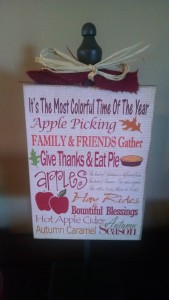 What do you think of when Thanksgiving rolls around? Words that come to my mind are family, turkey, dressing or stuffing, football, Black Friday, cranberries, and pumpkin pie. And don't forget the leftovers. I'll share a fun recipe at the end of my post.
During this time of year, many people also practice gratitude. On Facebook, while shopping, and at church and family functions, some will slow down enough to consider how blessed we really are. We think about those who are important to us. We become grateful for our jobs, people around us, freedom to worship, as well as obvious blessings like a roof over our head and hot water.
Just about the time we're full of turkey and appreciative of life itself, Black Friday hits and its back to every man for himself. Our schedule overflows with shopping, Christmas plays, dinners, and decorating. All thoughts of how fortunate we are become lost in the hustle and bustle of the holiday itself.
But what if for one moment we slow down? Why not take the time in the days following Thanksgiving to process the "thankful" leftovers and take that into our holiday season? Leftovers like…
Gratitude for a chance to renew and restore relationships.
Contentment for what we have instead of focusing on what we don't have.
Realization that the most important things in life aren't bought or sold. Only loved.
Kindness as we allow our gratitude to flow from ourselves out to those around us during the holidays.
As we approach the Christmas season and the New Year, let's practice these Thanksgiving leftovers, transforming them into something new and wonderful.
And if you have any leftover turkey, here's a recipe I think you'll enjoy.
Jen's Brunswick Stew
2 pounds leftover turkey, chopped
1 pound smoked pork, chopped
1 pound ground chuck, browned and drained of grease
1 box of chicken broth
2 cans cream-style corn
2 cans whole kernel corn, drained
1 can green peas or lima beans (I use limas)
3 cups potatoes, diced (add or subtract to your liking)
1 small onion, diced
2 large cans crushed tomatoes
Salt and pepper to taste
½ cup Worcestershire sauce
½ cup BBQ sauce
2 tablespoons hot sauce
After you chop the turkey and pork, and brown and drain the ground chuck, mix all ingredients and simmer until tender. I usually add the tomatoes after the potatoes and onions are almost tender. You can add extra broth or tomato sauce if more liquid is needed.
Enjoy!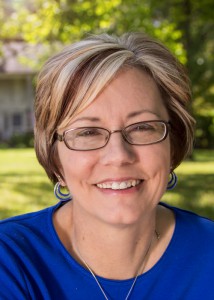 Jennifer Hallmark is a writer by nature, artist at heart, and daughter of God by His grace. She's published over 200 articles and interviews on the internet, short stories in several magazines, and been part of four book compilations: A Dozen Apologies, Sweet Freedom A La Mode, Unlikely Merger, and Not Alone: A Literary and Spiritual Companion for Those Confronted with Infertility and Miscarriage. She is currently shopping her contemporary southern fiction novel, When Wedding and Weather Collide.
http://www.jenniferhallmark.com
http://writingpromptsthoughtsideas.wordpress.com
https://www.facebook.com/jenniferhallmark
https://www.facebook.com/authorjenniferhallmark
https://twitter.com/JenHwrites
https://www.pinterest.com/jenlhallmark989/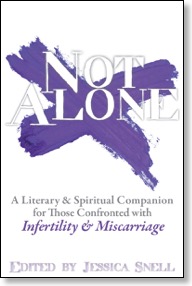 Thanks so much for sharing with us, Jen,  and readers may order Jen's NOT ALONE here:
http://www.amazon.com/Not-Alone-Confronted-Infertility-Miscarriage/dp/1937063550/