There's something about connecting with history lovers–it's a natural high for me, and this past week in Texas Hill Country I got to do it every single day. I'm still "coming down" from this trip, and basking in the memories of so many people intent on the history of World War II and other eras in their hometowns.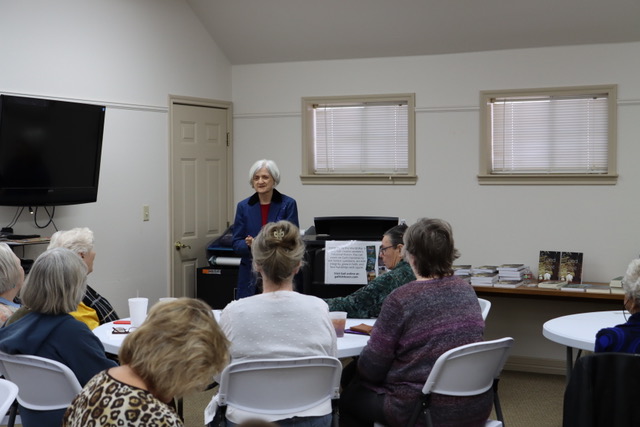 Thanks to India Houser of the Junction newspaper, who took these photos during my book talk and sent them to me posthaste!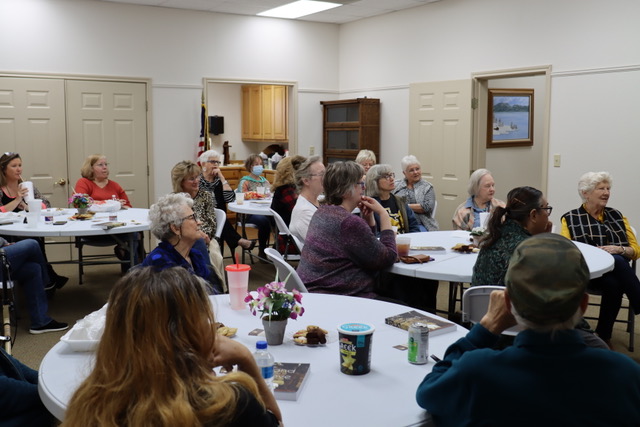 Such a roomful! I wish I could have talked at length with each person present. But author Lynn Dean and I received a passel of local history during lunch as well as a tour of the original part of the cemetery. Such great stories to research and share in an upcoming volume!
From Wimberley, northeast of San Antonio, all the way to Junction in the northwest, readers gathered at local libraries to discuss reading and writing. How exciting is THAT?!?!
Thanks to the staff and friends of Wimberley, New Braunfels, Boerne, Comfort, Kerrville, Mason, Bandera, and Junction libraries, Land That I Love has made its entrance into Hill Country hearts, and I am so grateful to all those who gave us such a gracious welcome.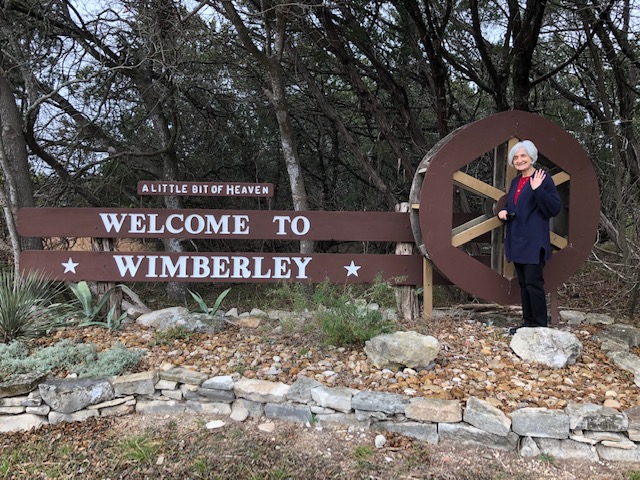 A word of thanks, also, to the officers who patrol the highways and byways, keeping us safe on this journey. As with some details of history, it's easy to take for granted their watchful care. And I would be remiss to neglect a thank you to the many restaurant workers who provided hearty meals along the way.