Progress–don't we love it? The unfolding of my Amarylis blossom (Thank you, Karen Currie!) starts ever so slowly, but one day, voila!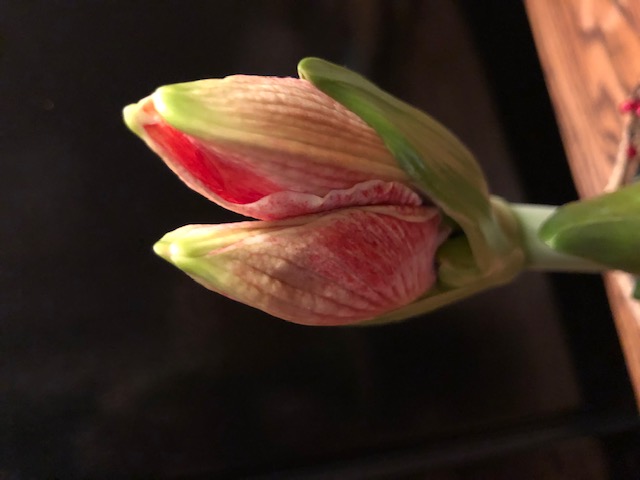 Next week, I'll be in Texas Hill Country on a book tour for LAND THAT I LOVE. Stops include the public libraries in Wimberley, New Braunfels, Boerne, Comfort, Mason, Brady, Kerrville, Bandero, and Junction.
If anyone lives in the area and would like times of the events, please contact your local library or mention this in the comments. I'm grateful for industrious library directors doing the ground work for these talks and for readers hungry for an intriguing, satisfying World War II story.
Looking forward to meeting all of you! And if any of you would be interested in a free e-copy of Land That I Love in order to post a review on Amazon, B&N, GoodReads, etc., please include your e-mail in a comment.
Thanks for your support–I hope your desires for 2022 are off to a good beginning. And here's the same blossom about two hours after the first photo was taken. PROGRESS!!