I love Erma Bombeck's philosophy, and have a suspicion she qualified as a workaholic. Just sayin', because for her to fulfill this quote, it stands to reason.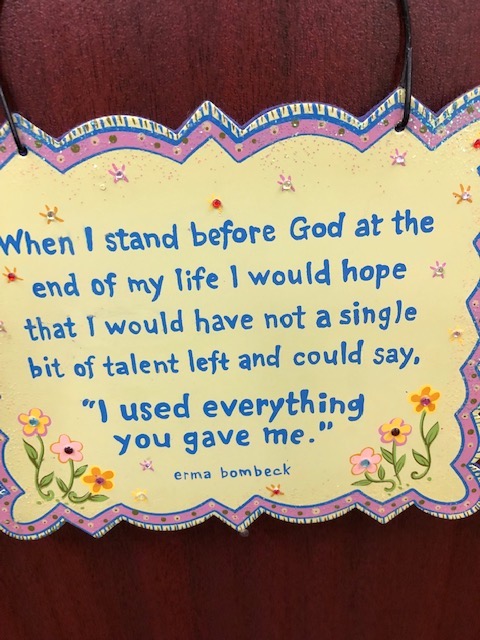 Are we using it all? I'm definitely giving it my best shot, to make up for lost time during those years when I knew writing was my vocation but wasn't sure what to write. But we do the best we can at any given point in our lives, don't we?
But all the way along, my novel fodder reserve kept rising higher and higher. And now, I'm working on another WWII story, this time a cozy mystery. Fun to concentrate on something entirely new, while rejoicing in a manuscript that has morphed into a published novel.
Land That I Love…career that I love, albeit late to the starting line!