This past two weeks have tweaked my perspective after I fell and hurt my wrist. Since driving is out, these days have been more isolated than normal. Some friends came to my rescue with groceries and other household needs like chopping vegetables, opening cans, and vacuuming.
Some other friends visited, too: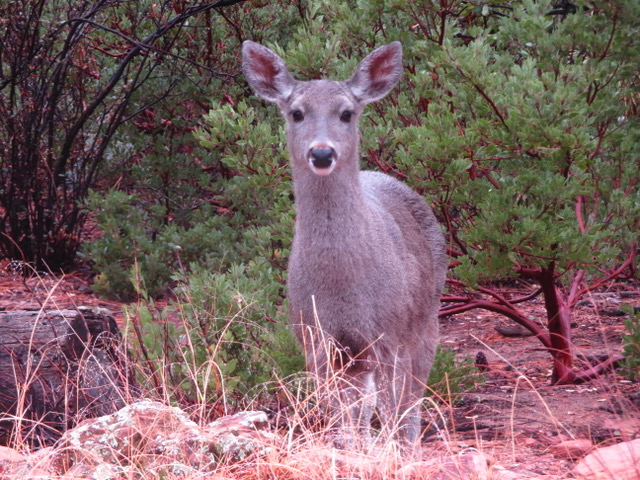 Nice to have company…the first few days, I read through a pile of books I've been meaning to get to, and learned so much…about World War II. How'd you guess?
Once I could type again, even one-handed, my latest hero and heroine kept me company. Oh, what the ordinary citizens of the 40's went through–they made do all the time. For this story, I'm researching the war in the Philippines.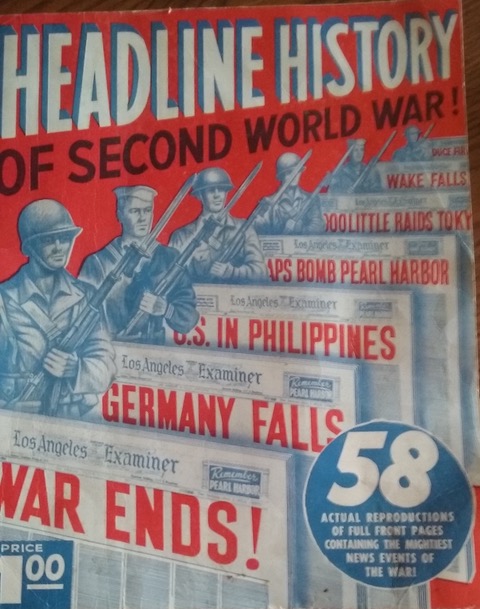 Here's one of my resources, a compilation of the Los Angeles Examiner's wartime headlines. With a trusty magnifying glass borrowed from a friend, I've unearthed some real gems–hopefully, you'll read some of them when ALL FOR THE CAUSE is published.