Ever hear of the inholders? I hadn't, either. Montana native Karen Wills Cunningham, who will enlighten us. She's living evidence that one CAN go home again!
One Writer's Path
Born in Montana and spending summers here while growing up, I recognized early on that this is my spiritual home. But I came of age in the sixties and life led me down unplanned paths. Then, to quote Dante, "When I had journeyed half of our life's way, I found myself within a shadowed forest, for I had lost the path …"
My midlife crisis led to a liberating decision. With my son and daughter off to college, I sold our home, closed my law practice, and moved to the Wills family cabin just a few miles from Glacier National Park. I intended to realize my lifelong dream of being a writer.
If I'd been in love with Northwest Montana before, the year I spent alone in the remote, primitive mountain cabin brought me to a deeper commitment. Then a comment by my mother planted the seed for River with No Bridge. As we drove around Lake McDonald one day, Mom said, "Someone should write a novel about the inholders."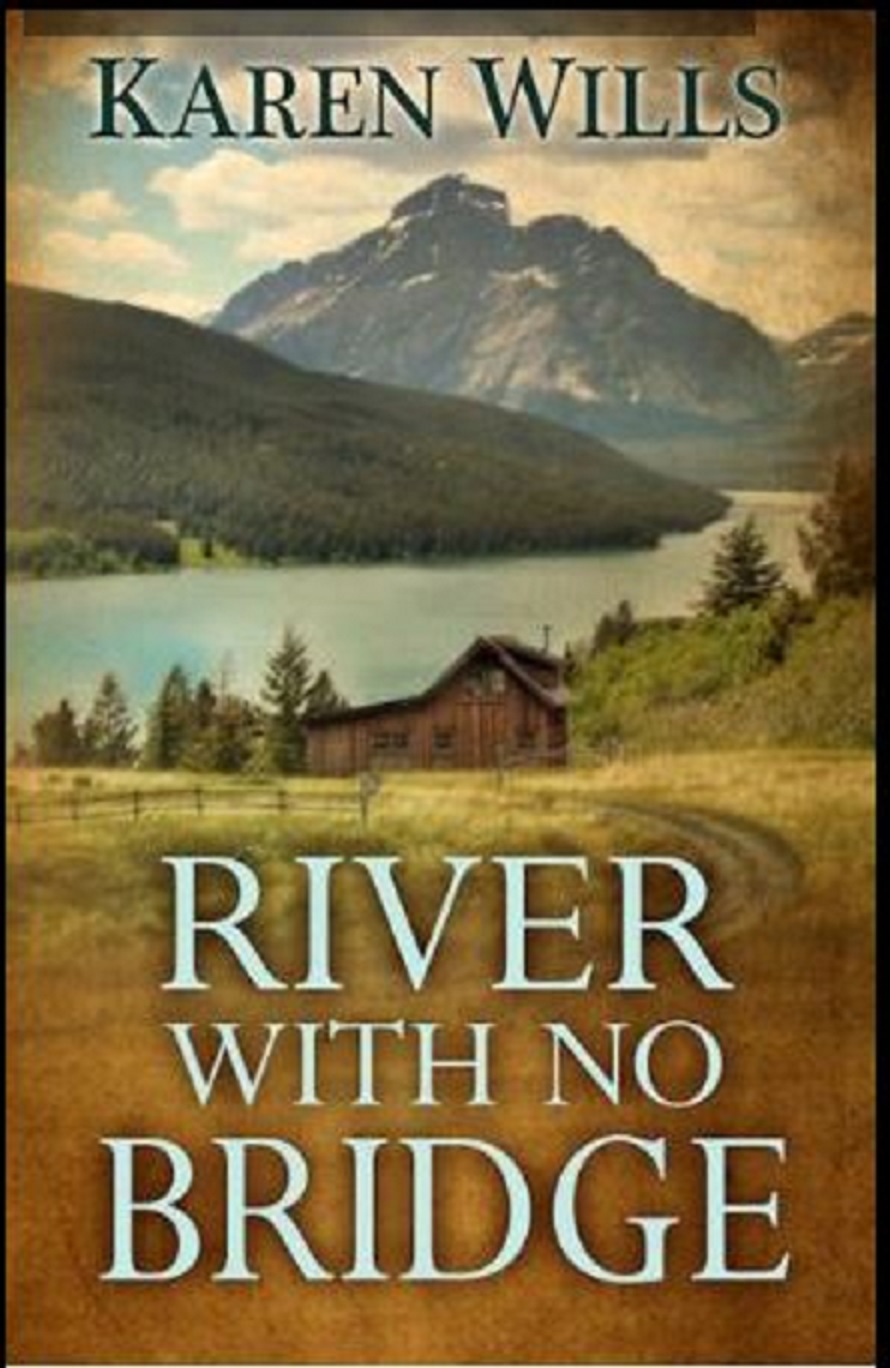 Inholders were people who already owned land inside what would become Glacier National Park in 1910. I started researching the area's history from the late 1800s and found a treasure trove in the George C. Ruhle Library in Park Headquarters. Interviews of and books about "old timers," natives, mountain men, and settlers fascinated me. Their lives were hard, but they loved the panorama of the Rockies, glacier lilies in spring, wildlife, and the challenge of making homes in the wilderness.
I'd written a children's story about an Irish tinker's daughter who sails for America to join her father. I decided to make the Irish girl, now an orphaned young woman, the protagonist of my novel. River with No Bridge became an immigrant story with themes of survival, tolerance, revenge, and love of nature.
In 1882, Nora journeys from Boston to Butte, Montana, to marry a good man, a miner. But novels of ongoing happiness lack drama, so I created hard times including heartbreak, tragedies, and a period of poverty for Nora to overcome. She is helped by a half-Chinese/half-white man who convinces her that the region of the North Fork of the Flathead River promises healing for them both in a wilderness paradise. It will be a paradise difficult to win…
The beauty of Northwest Montana and its history of courageous natives and newcomers inspired me to write River with No Bridge. My midlife crisis has ended happily, and the stories continue. You may contact Karen at  karenwills.com