Our daughter and family brought their new sheepadoodle home yesterday. Is she cute or WHAT??!!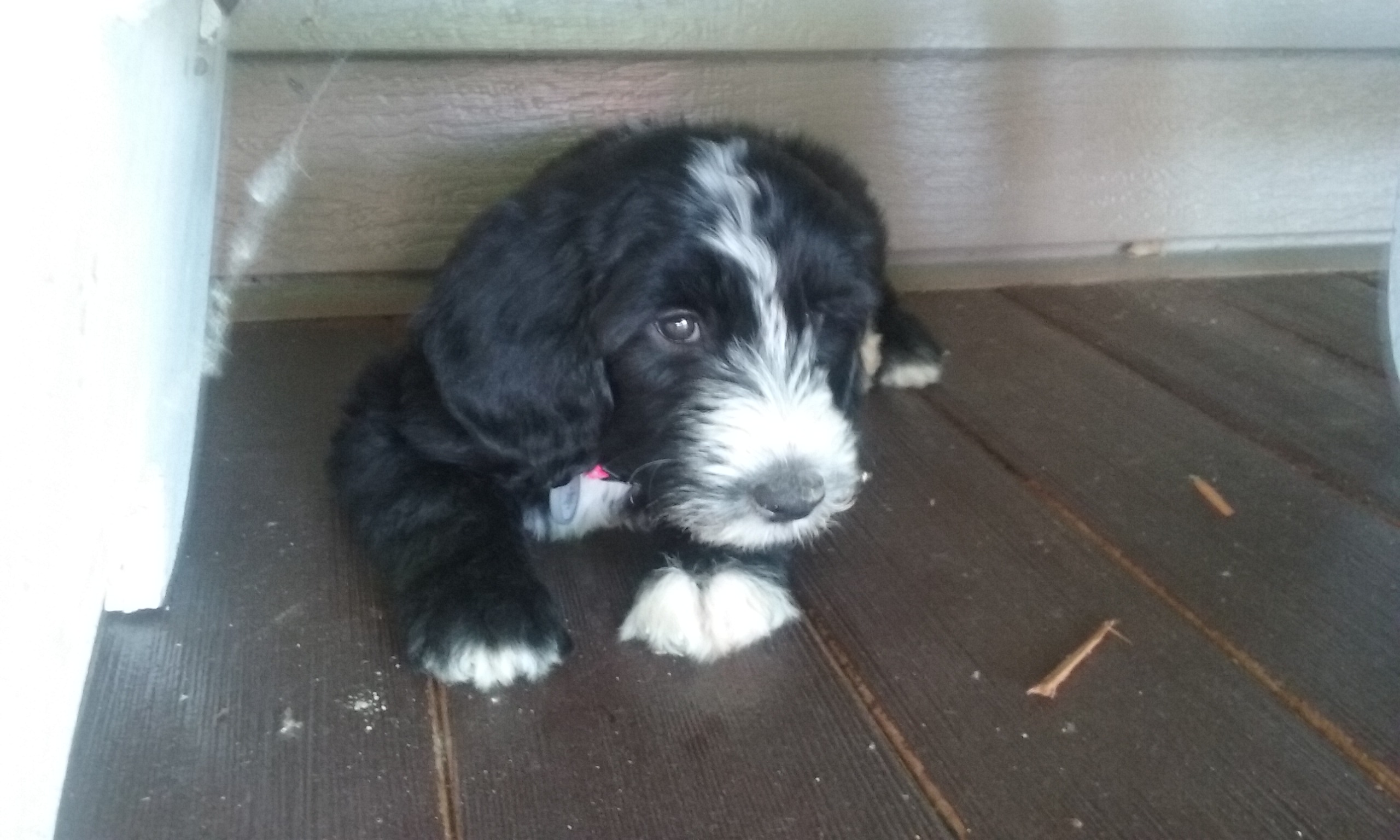 Here's Grandpa cuddling Tessa: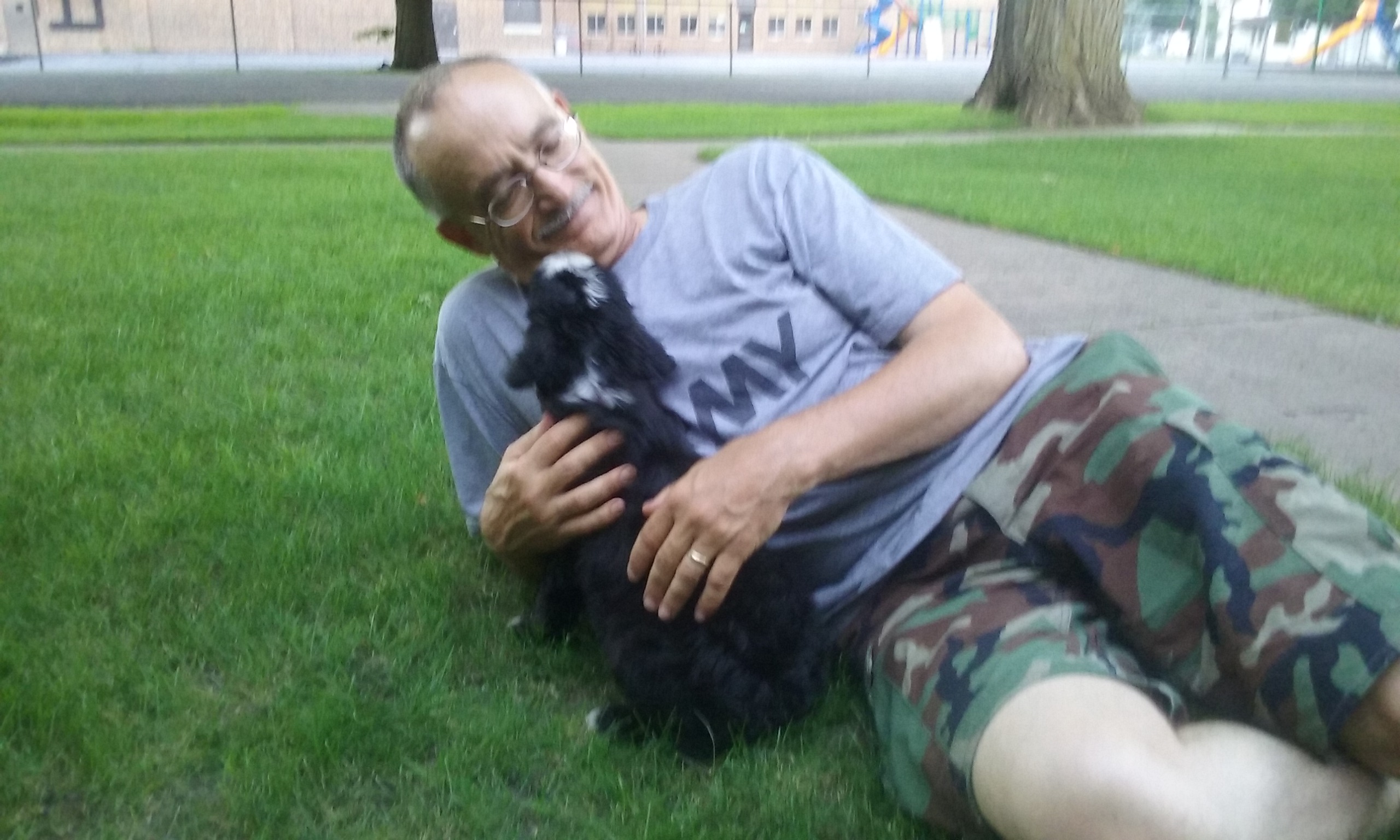 Everyone is delighted with this  quiet new family member – most of the time, she's content to be held. But when we were outdoors, our neighbor's dog barked, so Tessa uttered her first bark, too.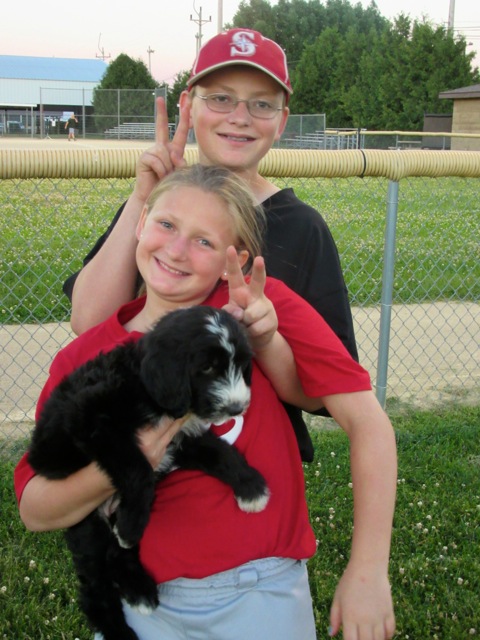 The perfect amount of white accentuates her face and all four paws, and she skips like the little lambs I recall from my childhood.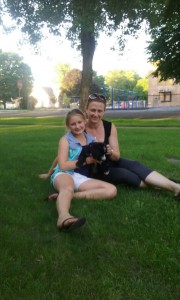 Her soft, wooly fur invites a hug. and reminds me how much comfort my heroine Addie found in Old Brown, the farm dog she petted and talked to when she was feeling down.
I just returned from a writing workshop in Cedar Falls, Iowa, which re-taught me that new friends make a huge difference in our lives.
And Old Brown made a difference for Addie, as little Tessa already has for her new family.