I'm thinking about the word BASKING this morning . . . just outside our door, a cute little lizard is doing just that, and so am I on a walk down the road. Basking in the sunshine, both of us.
Sunshine plays a role in a story set in the 1860's in Texas Hill Country. The intense heat must have seemed like an antagonist when two hearty Sisters of Divine Providence set forth by wagon to an outpost to create a school for settlers' children.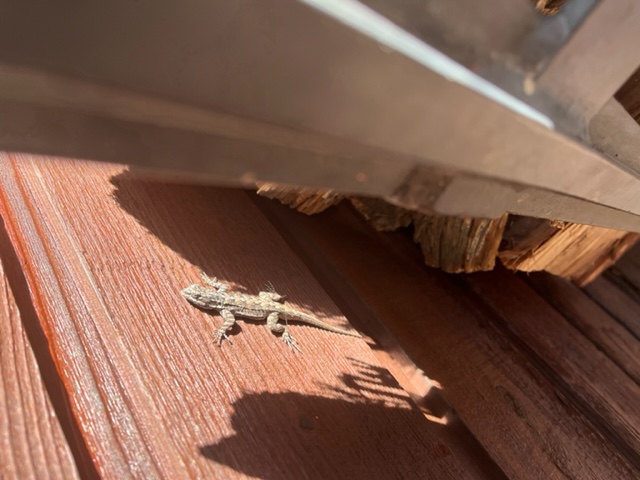 Most likely, they'd have done just about anything to reduce the sun's effects–can you imagine what one might SMELL entering their vehicle? A mix of hardscrabble dust, horse or oxen or mule manure, and….yep, good old sweat.
This gives you a peek into the kind of research required to paint a scene that stays in the reader's mind. Exactly how many layers of other clothing did the Sisters' black wool…yes, WOOL, and yes, BLACK cover?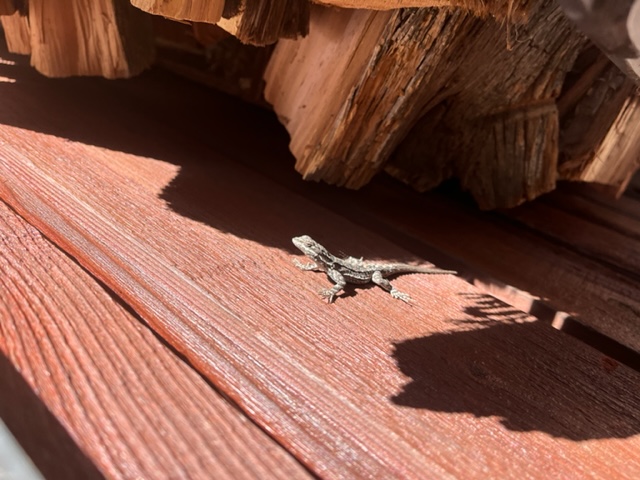 But in-between dives down into history, I'll be taking walks, basking, and watching out for my little happy lizard friend.