We just experienced a lunar eclipse, otherwise known as a "blue moon." Lance set his alarm and caught some photos around 5 a.m. today.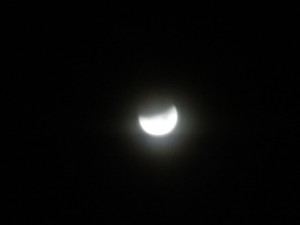 One of our slang terms comes from this phenomenon: To do something "once in a blue moon" is to do it very rarely: "That company puts on a good performance only once in a blue moon." The phrase refers to the appearance of a second full moon within a calendar month, which actually happens about every thirty-two months.
Ties in perfectly with something I do as rarely as possible -prepare my part of our income taxes…ARGH! I put it off as long as possible, in spite of determining that this year, it'll be different.
With far more right than left-brained tendencies, putting the past year's activities into concise columns is no fun. But this necessary accounting is…well, necessary.
Yesterday I completed the final edit of my next novel, All For the Cause, before submitting it to beta readers. The cause, of course, is World War II, and now I have time to work on the cozy WWII mystery an author friend and I are co-writing.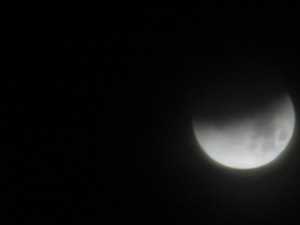 The moon holds a certain mystique…does it really affect human behavior as specifically as we often hear? For me, taxes have zero mystique, but almost always some mystery.
But sending my heroine and hero off to be critiqued also gives me pause. Have I been faithful to their their deep-seated motivations and goals? Have I taken into account their idiosyncrasies, even ones that might drive readers crazy? Have I honored their devotion to the war effort?
Stan, the hero, truly challenged me, since I've never fought my way through the jungles of Bataan, been wounded, or gritted my teeth and determined to heal completely so I could return and participate in the liberation of tens of thousands of G.I.'s taken captive by the Japanese in the Philippines.
I gave my best effort to comprehending what he went through, including interviewing an incredible WWII veteran who lives quite close to us. His story enlivened Stan for me, and provided details I'd never have found any other way.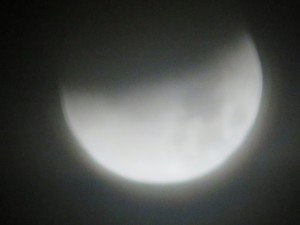 So onward with this writing journey. We'll see what my beta readers have to say and make adjustments. If past manuscripts are any indicator, there'll still be plenty of editing to do.
No matter how much time and energy the process takes, I'd far rather do this than tax preparation! And just for good measure, here's another intriguing photo taken two days ago from under the Mogollon Rim.