I'm glad to have Renee Blare visiting today, and hope you enjoy reading her take on creating a novel – in my favorite line, she tells us what gave her whiplash! And if you'd like to win an e-copy of Renee's new release, please leave a comment.
My Fledgling Leaves the Nest…Finally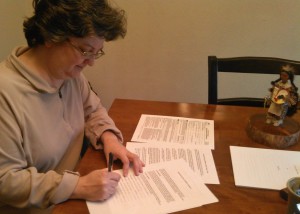 You want to write a book. In fact, you've started a plot line or rough draft of one already. Now what?
A book's like a child. Different stories float around inside every author's mind, flowing out in a way much like labor. Some authors plot, others don't. And still others combine the process in a convoluted method. Like birth, no matter how the words eventually find their way to the page, the development of a book doesn't stop with its first dawn.
Take my new release, To Soar on Eagle's Wings. Five years ago, I wrote my first book in three months. The word flowed like a river from my mind and heart. It was awesome! I couldn't believe it. God brought the plot together in a phenomenal way, and I knew it was meant to be.
I decided to take the next step. Publication. I asked myself the question every new writer asks…how do I get published? What a question…and an eye opener! Have you seen how many different ways someone can publish today? So, I joined ACFW (American Christian Fiction Writers). Instead of putting my new book on a shelf, I discovered how to truly write a novel.
You have to understand. I'd never penned one in my life. That's not saying I hadn't ever written anything before. I loved to write short stories, and poetry, and I'd read every type of book imaginable. But as far as writing one…no. And it showed. Abundantly.
I look back at that first rough draft now and realize why I've rewritten the thing four times. Ever heard of head-hopping? It was atrocious. I gave myself whiplash. It took me a couple of hard years to learn the rules of creative writing, but I removed all kinds of nasty little things woven in the manuscript. After that, I discovered the plot holes and restructured my "perfect" story at the advice of an wonderful editor.
Was this in the hope of landing a contract? No, I did it simply to make the story better. Did any of this stop or get easier after I signed on the dotted line with Prism Book Group? No, in fact, I believe I underwent tougher edits courtesy of my awesome acquisitions editor, Susan.
The sun has risen and set on To Soar many times to get it to where it is today. And no story's ever perfect. As a writer, you will always continue the editing process if it's left up to you. After all, it's your baby, your child. You want it to be ready to face the world.
But eventually, the manuscript must leave the nest. That means trusting your work, editor…your publisher that all has been done to make it the best it can be. You've done your part. Now it's time to have faith, trust the Lord, and let go. No matter the outcome, He's in control.
It's time to fly.