I've been having fun listening to CDs of World War II broadcasts to the Armed Forces. The Armed Forces Radio Services was formally established on May 26, 1942.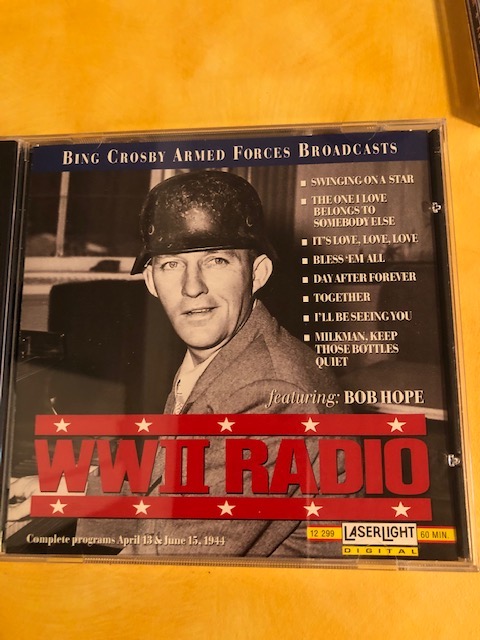 Initially AFRS programming included transcribed commercial network radio shows such as the Kraft Music Hour without the commercials.
Soon numerous original AFRS programs such as Mail Call were added. Famous crooners (mostly Bing Crosby) and musicians (Tommy and Jimmy Dorsey, Duke Ellington) regaled their audiences with songs, dialogue, and jokes.
So much to learn about the "trivia" of the era . . . what new products were being advertised, and even how many ration points they would cost the buyer.
Delightful stuff! I may just keep on and on. (: