With so much of our normal activity hushed this year, we settle in to wait. The gatherings we've shared, the excitement, the candles we normally light together…so much has changed in 2020.
But waiting can be quite activel. It's all a matter of mindset: our preparations may be quieter, humbler, but simplicity breeds clarity. What does this annual time of celebration really mean?
For those caught in the chaos of World War II, so much altered overnight. All around the globe, with "Christmas past" in their memories and imaginations, they served our nation.
Still, they found creative ways to keep this holiday with their comrades, and even sang Silent Night from frozen foxholes. Through the ages, despite war and pestilence, ime and again the Christmas spirit proves it is no slave to circumstances.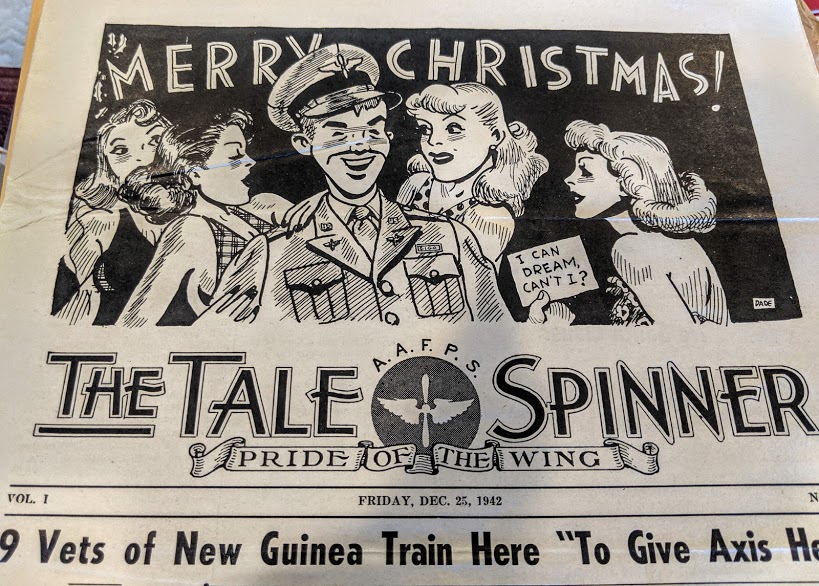 Whatever our situation, thoughts of Christmas motivate us to take action, however quiet that may be. We light candles, hum a holiday tune, and find a way to cheer others. Action proceeds from hearts in tune with the ineffable joy of this season.
What a difference! The three kings had only a rumor to go by. But it moved them to make that long journey. The scribes were much better informed, much better versed. They sat and studied the Scriptures like so many dons, but it did not make them move. Who had the more truth? The three kings who followed a rumor or the scribes who remained sitting with all their knowledge?
—Soren Kierkegaard, from "Only a Rumor"
At lonely outposts around the world, even in the shadows of the forest during the Battle of the Bulge, the idea of a tiny babe bringing light and peace to this old world moved soldiers, too. Surely our present trials can make room for such a rumor.
When Cleo Lampos and I began work on our World War II Holiday Scrapbook, we had no idea how appropriate the ingenuity of the Greatest Generation would be for this particular Christmas. Hopefully, that era's make-do attitude spreads cheer from us to you as we all keep this unique Christmas.