Today bestselling Tennessee author Dr. Lin Stepp visits us. She will give a print copy of her new book to one fortunate commenter here.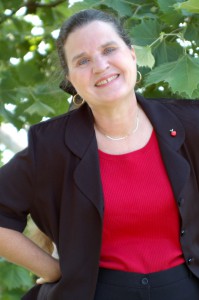 Lin, a native Tennessean, is a businesswoman, an educator, and an adjunct faculty member at Tusculum College, where she teaches research and psychology. Her business background includes over 25 years in marketing, sales, production art, and regional publishing. A New York Times USA Today, and Publishers Weekly best-selling international author, Lin has nine published novels. Her most recent titles, (Kensington Publishing) are Welcome Back (Feb 2016), Saving Laurel Springs (Oct 2015), Makin' Miracles (Jan 2015), and Down by the River (May 2014) – with a new novel Daddy's Girl, publishing April 1st. Lin and her husband J.L. also published a Smoky Mountain hiking guide in January of 2014, distributed through The University of Tennessee Press, titled The Afternoon Hiker, which includes 110 trail descriptions and over 300 color photos. Lin has two grown children and two cats – and she loves to hike, paint, read, teach, speak and share about her writing. Website: www.linstepp.com
AUTHOR FACEBOOK: www.facebook.com/Lin-Stepp/715932788428635
AMAZON AUTHOR PAGE: http://www.amazon.com/Lin-Stepp/e/B0028OJMPA
Welcome, Lin.  Tell us about your writing journey and what inspired you to write books set in the Smoky Mountains.
I started writing at midlife and have had a glorious journey so far as an author. One of my favorite sayings, "It's never too late to be what you might have been," has proven so true for me!
I write Southern contemporary fiction. When people ask what I write I usually say contemporary romance with a touch of suspense to keep you guessing, a dash of inspiration, and a big dollop of Appalachian flavor.
When my husband and I started hiking the Smoky Mountains and working on a hiking guidebook in early 2000, I found myself stopping into many mountain bookstores and small shops looking for books set in the Smoky Mountains. An avid reader, I wanted contemporary books—set in today's time—to add to the ambience of our weekend trips to the Smokies. Surprisingly, I found none in the shops I explored.
I asked a store owner one day, "Where are your contemporary books set in the Smokies…you know, good southern fiction with a little romance or a touch of mystery?" He shook his head. "I don't have any. People ask me for them all the time. With the Smoky Mountains the most visited national park in America, you'd think someone would write some!" … So I did!
I loved the idea of taking the reader to a new place with fresh characters in every Smoky Mountain novel, and that's what I've done. Each novel is a stand-alone book, visiting a new place in the mountains with a new storyline.
My published book titles: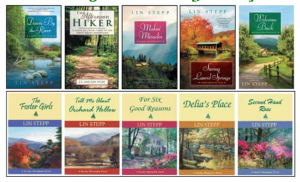 Please describe your new release, today – April 1st.
DADDY'S GIRL is set in Bryson City, North Carolina, a charming small town on the southern side of the Great Smoky Mountains.
Main character Olivia Benton owns a downtown florist shop and has always lived in Bryson City. She's never gotten over her early love for neighbor Warner Zachery, who left Bryson City after high school, married, made a new life in New York, and found success—despite the fact that most everyone called him Weird Warner and thought he would never amount to anything. When he returns to Bryson City after ten years, famous and widowed, Olivia realizes as soon as she sees him that she still loves him … And thus begins the story of these two old friends, with a host of old memories and problems between them.
I had fun bringing in the intriguing stories of several side characters, dealing with issues of school bullying, and adding in an ongoing town mystery of a vandal defacing public property and upsetting the community. I think readers will love visiting the "real life town" of Bryson City and hiking in the Smokies with the characters.
How did your surgery and recovery period this fall impact your writing?
I am blessed to walk in wonderful health and am seldom sick. But in September the enemy got a little toehold into my life with a fall and surgery to repair a badly broken bone in my upper right arm. During recovery, I couldn't type or write for about three months, except with my left hand—and I'm right-handed. I also couldn't drive until January and required help with many ordinary daily tasks. This time really tested my patience … and I'm still in physical therapy with healing not totally manifested yet.
An old proverb says: When times get tough, the tough get going. And I was determined that the enemy wouldn't score a "win" and keep me from moving on with my life and the plans God had laid for me. So I kept going throughout the fall months… continuing to travel  to scheduled book signings, speaking events, and literary festivals. Since I couldn't write, I spent the time researching and planning a new trilogy of novels set on the South Carolina coast. In the new year, I was able to start writing the first of those books—finally!—and am halfway finished with that book now.
No one likes hardship and adversity, but what you do when they come your way shows your character, attitude, and faith in God. I wanted to make God proud I didn't get negative, whiney, and unproductive through a bad time—that I gave even a bad time my best.
As a Christian author, how do you find your own unique way to bring your faith into your books?
I believe in everything we do we can "plant seeds of faith" and that is my goal in every one of my novels. Within my stories are always bits of faith. I believe God is a good God, and always try to show how those who lean to Him and rely on Him are helped in their daily life and through difficult times.
What few words of advice would you give to readers interested in writing a book?
This is a question I am often asked, and my standard answer is one fellow Tennessee author Carolyn Jourdan once wrote: Start your book; Write a whole lot; Finish your book. … Although humorous, this is really the key. For most authors, the difference between dreaming of writing and becoming an author lies in the daily discipline and effort of writing and finishing the book envisioned … and then writing another and another and another.
Thanks, Lin. It's good to learn about your work, and readers, go for the prize!!