Because of my World War II research, I've learned a lot about scones, and have been exploring their origins. Our daughter has recently devised a fabulous recipe for luscious, mouth-watering scones to serve fresh in her cafe. Her father and I buy them frozen to bake one at a time in the morning. Ah…the savory aroma!
Today's flavor is white chocolate raspberry. Oh my! Compared to the ones I've made over the years, well, let's just say there's no comparison. (:
Scones are believed to have originated in Scotland, and resemble the griddle-baked flatbread known as bannock. Made with oats and shaped into a large round, scored into four to six triangles, and cooked on a griddle either over an open fire or on top of the stove. But some say this occurred in other locations besides Scotland.
Throughout the centuries, we can only imagine the hoards that scones nurtured to adulthood.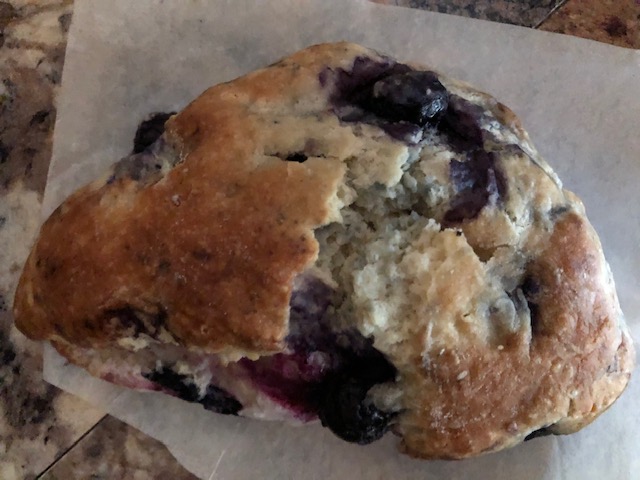 The origin of the name 'scone' is just as nebulous as its first locale.
"Some say the word comes from the Stone of Destiny where the Kings of Scotland were crowned, while pthers believe the name derives from the Dutch 'schoonbrot,' meaning fine white bread, or the German word 'sconbrot,' meaning 'fine or beautiful bread.'
"Others propose the Gaelic 'sgonn,' a shapeless mass — or large mouthful–as the source of the term scone. Whatever its origin, I can say without doubt that scones produce a smile for my husband after he takes a bite!