Yesterday Lance gave me these flowers for my birthday.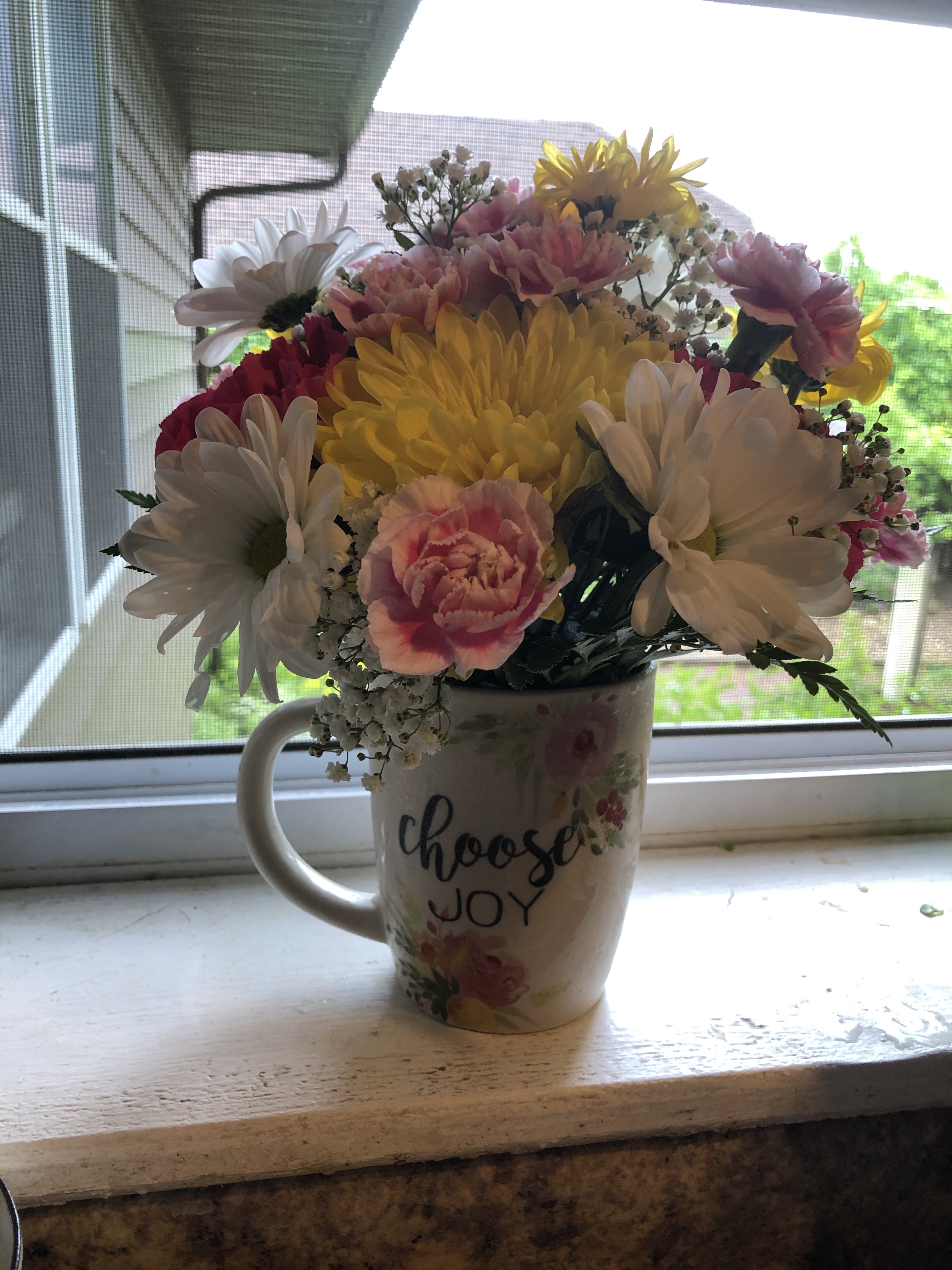 Notice the message on the mug: CHOOSE JOY. What a perfect instruction for one of those big DECADE birthdays that makes you consider how quickly time passes.
Tonight we watched the Queen's Royal Marine's at the Guards' parade ground just behind Whitehall and next to #10 Downing Street. How fun to watch them perform again, as we did in person two years ago when we celebrated our fortieth anniversary in England.
We'd been walking in St. James Park and happened to notice someone selling tickets to some event. When we realized it was the Royal Marines, we were hooked, and so enjoyed the performance that evening in the stands with Londoners who'd come out for the show. Watching them again tonight is a way to cherish the memory…to choose JOY.
Someday, we might return to England, and I have quite a few other items on my bucket list. I'd like to viisit another American air field we couldn't get to on our first trip and many other places.
It would be so meaningful to be in Portsmouth again, right on a D-Day anniversary…or across the Channel the Allied troopsD-Day crossed on June 6, 1944. We'll see.
But whatever memories I make as the years come and go, I hope to make the MOST of them!