Lately I've wondered if we're born with the tendency to organize, to put things in straight rows when given a task. Watching our granddaughter making cookies a couple of weeks ago started me off on this quest. Here she is, arranging peanut butter cookies in the straightest rows imaginable.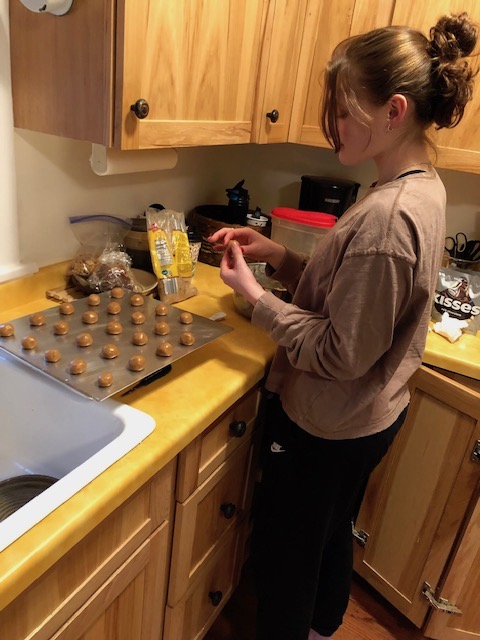 Would my rows have been this perfect? Nope, and what's more, she accomplished this feat in about the same amount of time it would have taken me.
Though this type of natural order attracts me and I make it my goal, my results rarely (I was going to say never, but am practicing positive thinking) reach the mark.
I've done a little more reading on this topic, and have written heroes and heroines with and without the tendency to act in an orderly fashion. Can't say I like one type of personality better–other aspects of their character carry far more weight.
But I'm curious . . . how has orderliness (or lack of this quality) affected you or your writing?