July brings so much beauty. We've been enjoying all the colors of the spectrum in our courtyard garden.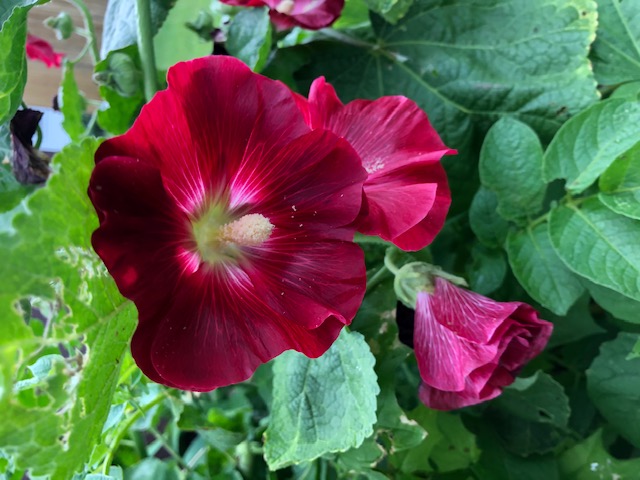 Hollyhocks' velvety petals woo us to their side of the garden.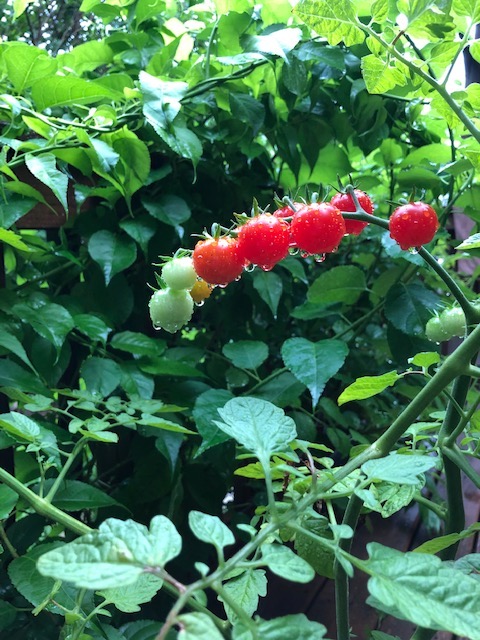 Tomatoes drip after a sudden shower.
And something we'd rather not see. Potato bugs, gnawing an incredible amount of leaves. We've picked them off, smashed them, and applied de-bugging powder. We've sprayed on some nasty stuff guaranteed to rid the poor potato plants of these varmints.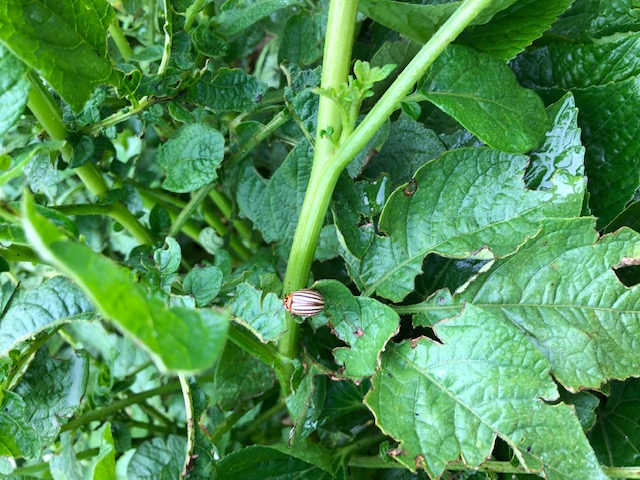 But underneath some leaves, there's another color: orange. It's potato bug eggs. ARGH!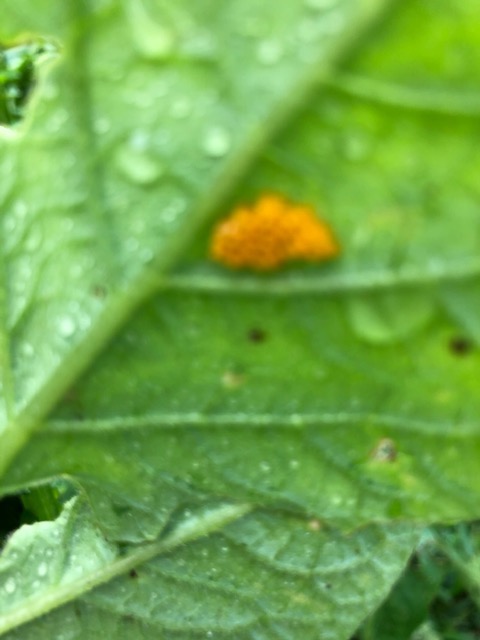 Masses of them, and out of focus, but you get the idea. Will we ever win this war? This one is nothing at all compared to the war I research, fought back in the forties. Women working in the Women's Land Army, though, may have battled insects like these.
At this point, I have my doubts we'll win our little battle. But that's July…not everything is roses. Still, the world is definitely full of color!